Global Payment Service 2 How to stop payment and subscription with Checkout
2Checkout Is a global company that provides a general e-commerce system that is often used in payment services for overseas apps. When you purchase an app with online payment, a 2Checkout account is generated, and payment information and license codes are displayed on the management screen. You can check it.
US Private Equity Fund in 2013 Francisco Partners Established in 2006 in the Netherlands to provide e-commerce solutions advanceAcquired, and in 2017, a global settlement agency service 2Checkout And merged Avangate and 2Checkout.
In addition, Francisco Partners will handle electronic payments in 2018 in the United States Veriphone Acquired and transferred the Avangate brand to Verifone, the company name began in January 2022 Avangate BV dba 2 Checkout から Verifone Payments BV dba 2Checkout Was changed to.
Application sales type
There are two types of apps, one is a license that has an expiration date and needs to be renewed regularly, and the other is a purchase-out type that has no expiration date. In many cases, the type that needs to be renewed has automatic license renewal enabled.
Product Purchase-Purchase Out
There is no expiration date for products purchased by the most orthodox sales model as a buy-out type.
Sold out By type 1 , Indefinite period (Lifetime) is for the support period, and if it is one year, you can receive support and version upgrade for one year from the purchase of the product, but you can continue to use the app even after the support period ends.
Indefinite period Even if it says (Lifetime) Major version up is not applicableIn many cases, it is.
Subscriptions-Subscriptions (purchasing usage rights)
定期 購 読 (Subscription) is Right to use for a certain period In recent years, many apps such as Microsoft Office 365, security software, and cloud services have been offered as subscription types.

Subscription auto-renewal is handled differently depending on the vendor, and some can stop auto-renewal when ordering, while others have auto-renewal disabled by default.If it is enabled, you need to stop it from the 2Checkout management screen or the application management screen.become.
2Checkout payment procedure
The payment screen of 2Checkout is customized for each software vendor that sells online, but basically Japanese is supported and the payment procedure is the same.
Bank Transfer In some cases, it supports domestic bank accounts, but most of them are 2Checkout accounts of ABN AMRO Bank in the Netherlands, currencies can only be used in US dollars and euros, and overseas remittance fees are borne by the purchaser.
Product purchase
Most product purchases activate the app with a license code.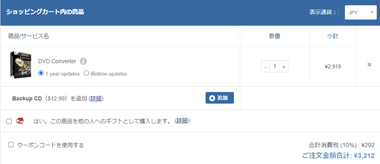 After adding the product to the cart, check the product name and price.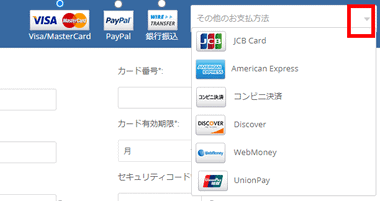 Do you want to check the payment method you want? Other payment methods Select from and enter the payment information.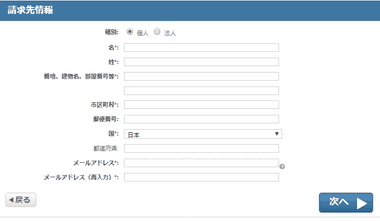 In many cases, name, address, and e-mail address are required items for billing information, so it is a payment method. Paypal If you select, you may not need to enter anything.
If you want to enter your full name in a form where the input fields for the name are not divided into first and last names, enter the Half-width space Put in.
When you make the payment and the order is completed, the page will Thank you for your order.Is displayed, but payment has not been made at this point. Reserved It has become.
When the payment process is completed, 2Checkout and the software vendor you purchased will send you an email, so keep the page displayed or make a note of the order number until you confirm the email.
Customer Order (Software Vendor Name): Product / Subscription Information The license key is often sent in an email with the title , but the specifications of the license key also differ depending on the software vendor, so check the content of the email sent.
2CO My Account – Administration Screen
You can create a new account for 2Checkout with your order number or registered email address, and on the management screen you can check products paid with 2Checkout, download invoices, suspend subscriptions, and so on.

The 2Checkout login page is the body of the email sent by 2Checkout when purchasing the app. Support informationIt is described in Registration loginYou can also access it from the link.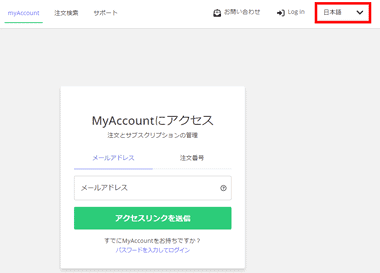 If the login screen is not in Japanese, use the language selection list in the upper right corner. JapaneseWhen you select and purchase the product order number Or Email Address Enter Send access link .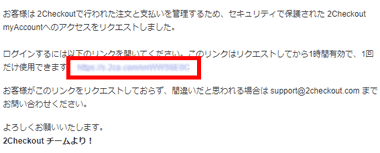 2Checkout myAccount access link You will receive an email with the title, so click the link in the text and set a password.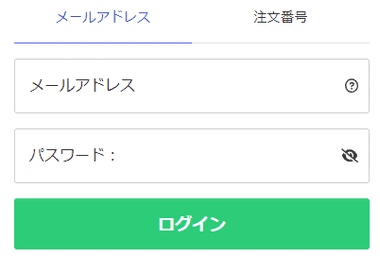 2 Log in to Checkout.

My product Open the tab to see a list of products purchased using 2Checkout.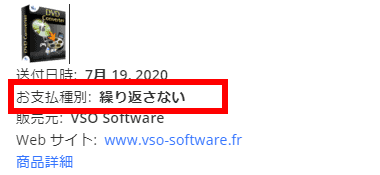 Purchase-out type products Subscription status Effectiveness so,Payment type Do not repeat It has become.
Stop auto-renewal of subscription
2Checkout subscriptions may or may not have auto-renewal enabled, and you will be notified by email 7 days before the expiration date.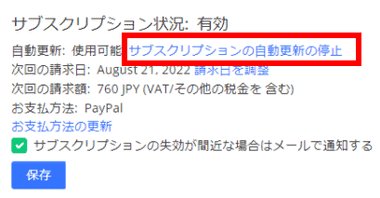 If automatic subscription renewal is enabled,My productTo Stop auto-renewal of subscription Link is displayed, Automatic update: Available If you want to stop Stop auto-renewal of subscription Click the link.
An explanation about stopping automatic update will be displayed, so check the contents. Stop automatic update Click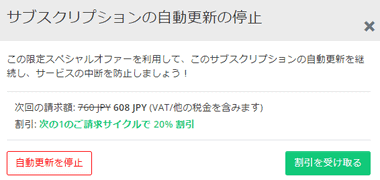 You may be offered a discount on your next bill, so again Stop automatic update.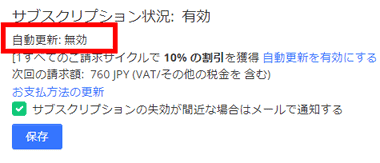 My product Of Automatic update Invalid After confirming that, the setting is complete.
Related article

Founded in 1998, PayPal, a pioneer of Fintech, is an online payment agency service originating in the United States and has a solid support system. ]

Global payment service 2 How to stop payment and subscription (subscription) with Checkout 2Checkout is a group that provides a general e-commerce system that is often used in payment services for overseas applications […]
How to stop payments and subscriptions (subscriptions) with the global payment service MyCommerce MyCommerce is provided by Digital River in the United States, which is widely used for payment services for overseas apps […]

DVDFab sale information and purchase procedure ・ Introducing license registration method DVDFab can remove the copy guard developed by DVDFab Software (formerly Fengtao Software) in China […]

Introducing Leawo's sale information, purchase procedure and license registration method Leawo is a brand of multimedia tools developed by software vendor Moyea Software based in Shenzhen, China, China […]