Basics and Business Email Etiquette You Should Know When Using Email at Work
Manners Social courtesy , Etiquette Customs to facilitate relationships Japanese business etiquette is expressed in English as business etiquette.
If it is a general document for outside the company, it starts with a greeting such as "Dear Sir, I would like to congratulate you on your continued prosperity." There were quite a few people who wrote greetings, but since business etiquette is a custom, it changes with the times.
Email basics
If you don't have business etiquette, it's enough to be a little embarrassed, but in the case of email, if you don't understand the specifications, your email address may be leaked, which may hinder your work.
Reply and thread
Email Reply Is used to send a message related to the content of the received email. Reply To use in the subject Regarding (About) is abbreviated Re: Is added, and you generally type your message on top of the original message.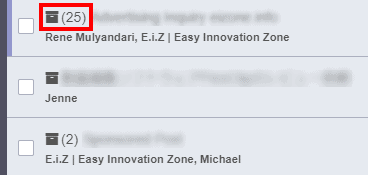 Today's email apps and webmail summarize email exchanges (conversations) using replies. thread It has a function, and for one matter, each other Reply By using to make one thread, mail is not distributed and it is easier to access past mail.
Frequently used because ignoring general rules also affects the mail management of the other party Reply Need special attention.
Inline reply
Reply quoting the contents of the received mail ( Inline reply ) Is Excuse me for the other party For that reason, it is often regarded as NG in the business scene.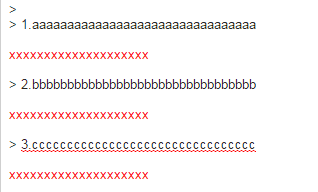 If the question is itemized, the inline reply is easy to see, so if the sender adds a word, "Please reply inline.", Inline will be easier to use when replying.
Differences between To / CC / BCC and proper use
Sending emails depends on the purpose That's it ( address )· Cc ( carbon copy )· Bcc Use (blind carbon copy) properly.
To – Destination
That's it The address entered in indicates that the content of the mail is addressed to the mail recipient, and the address of the person with whom the mail is directly exchanged is entered.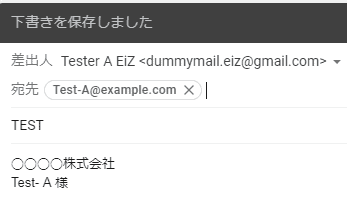 In the body of the email, include all the recipient names entered in To.
The recipient is That's it Since you can check the email address entered in and know who the email with the same content was sent to, when entering multiple addresses, it is possible to use it in an environment where the recipients know each other, such as in the same company or in a circle. Assumption.
Cc – Share
Cc Used carbon paper Copy Means, in the body of the message copy Is used to share the interaction between the sender and the recipient with the parties concerned.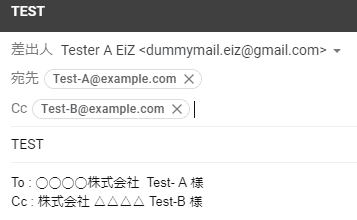 If the recipient sent by Cc is a business partner, include the name of the recipient entered in the body of the email.
The address entered in Cc can be confirmed by all recipients, and emails received in Cc basically do not need to be replied.
Bcc – Broadcast
Bcc Means (blinded carbon copy), and since the mail recipient cannot confirm the mail address of the destination, it is used when you want to share without notifying the mail recipient such as mass transmission.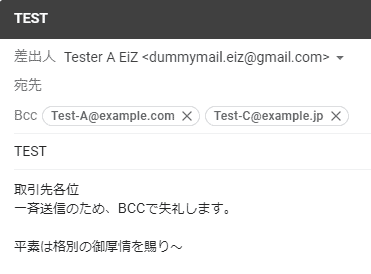 It depends on the content of the message, but if the recipient is a business partner, add a word that the email is sent all at once with Bcc.
Bcc may repeatedly send to many destinations at once, and if there are many reception errors, it may be judged as spam and the IP address may be blacklisted.
Email type
In the email HTML と Plain text Besides, HTML can be simplified and text decoration is possible. Rich text Generally when composing an email HTML と Plain text Select from.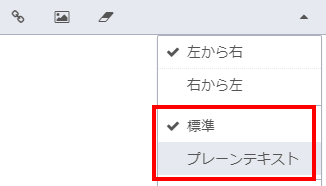 gmail-ProtonMail And many email services Mozilla Thunderbird-Windows mail The default settings for apps such as HTML so, M Is displayed HTML form.
HTML format emails, including rich text format, may not be displayed properly depending on the recipient's environment, and the risk of malware infection increases, so as a consideration for recipients It's better to use plain text in the business sceneHowever, current malware is Attachments and links are mainstream like Emotet So, mobile apps such as Gmail can't use plain text format,Use plain text in your business The rule is breaking down, and emails from overseas are also breaking down. HTML The format is standard.
Attachment
Gmail accepts messages up to 50 MB in size and sends messages up to 25 MB in size, and typical ISPs (Internet Service Providers) limit the size of emails you can send to 20 MB.
It is etiquette to avoid mass attachment of files larger than 10 MB in business emails, use the file sharing function of your own server or online storage service for large files, and attach large files together in ZIP.
Office files
Virus infection from attachments in Microsoft Office Macro function Many of them use.

Microsoft Office has the macro feature disabled by default Content activation The macro will not be executed unless you click, but files with macros set as the minimum etiquette will not be sent.
Password protected ZIP file
For security (PPAP), where a password-protected ZIP file is sent and then a separate password is sent, the password-protected ZIP file does not have a password. 7-Zip You can browse the file with, etc.Password release app Therefore, although it takes time and effort, the security is only "better than doing nothing", and the security software checks are passed, so there is a high risk of virus infection due to spoofing.
In November 2020, the Cabinet Office and the Cabinet Office announced the abolition of password-protected ZIP, but for sending sensitive files, end-to-end (E11E) encrypted Proton Mail and files encrypted and stored online. Use of storage is recommended.

End-to-End Encryptable Open Source Anonymous Email Proton Mail is a free and available anonymous email service provided by Swiss email / VPN provider Proton AG […].

Tutanota, a free email service that protects your email with end-to-end automatic encryption, is an open-source, secure, anonymous email service provided by Tutao GmbH in Germany.
Related article
DVDFab / StreamFab license deactivation and re-authentication procedures required when moving a personal computer When DVDFab activates the product, it is linked to the hardware information of the personal computer and saved as user information […]