How to suspend payments and subscriptions with the global payment service MyCommerce
My Commerce Is widely used in payment services for overseas apps in the United States digital River With the payment agency service provided by, when you purchase the app by online payment, a MyCommerce account is created, and you can check the payment information and license code on the management screen.
Application sales type
There are two types of apps, one is a license that has an expiration date and needs to be renewed regularly, and the other is a purchase-out type that has no expiration date. In many cases, the type that needs to be renewed has automatic license renewal enabled.
Product Purchase-Purchase Out
There is no expiration date for products purchased by the most orthodox sales model as a one-time purchase type.
Sold outBy type 1 year , Indefinite period (Lifetime) is Version upgrade , Support periodSo, you can continue to use it even after the support period ends,Major version up is not applicable even if it is displayed as indefinite (Lifetime) In many cases, it is.
Subscriptions-Subscriptions (purchasing usage rights)
定期 購 読 (Subscription) is Right to use for a certain period In recent years, many apps have been offered as subscription types.

Subscription auto-renewal is handled differently depending on the vendor, and some can stop auto-renewal when ordering, while others have auto-renewal disabled by default.If auto-renewal is enabled, you will be billed regularly until you stop subscribing..
MyCommerce payment procedure
My Commerce The payment screen is customized for each software vendor that sells online, but basically it supports Japanese and the payment flow is almost the same.
Product purchase
Most product purchases activate the app with a license code.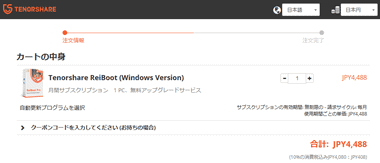 After adding the product to the cart, check the product name and price.

Payment information Select a payment method with and enter the payment information.
WIRE TRANSFER Is a bank transfer, and if you can select it, the transfer destination is Sumitomo Mitsui Banking Corporation Hydrangea Branch of Global Collect Japan.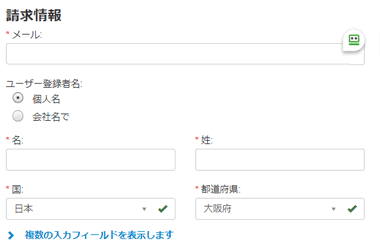 Billing information often requires your name, address, and email address, and you may not need to enter it if you select Paypal as your payment method.

When the authentication of payment information is completed, the final confirmation screen will appear, so click "Buy Now".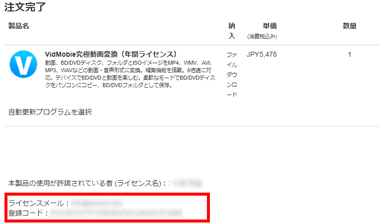 The order is processed and Order completed The license code and the email address that sent the license code are displayed on the screen.
Cancellation of subscription
Subscription management is not the seller My Commerce You can also stop the subscription on the MyCommerce management screen.
MyCommerce My Account Login Page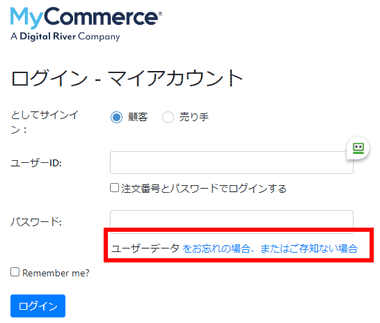 Go to the MyCommerce My Account login page and go toIf you have forgotten or do not know your user data Click the link.

Enter the email address that received the license code and click "Request Data".

Important: For inquiries regarding user accounts Will be sent, so click the link in the body and set a password.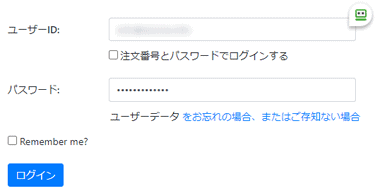 After setting the password, the login screen will be displayed, so it is stated in the email. USER ID Set as (email address) PasswordEnter to log in.

Valid subscription Since the purchased product is displayed in reference number Click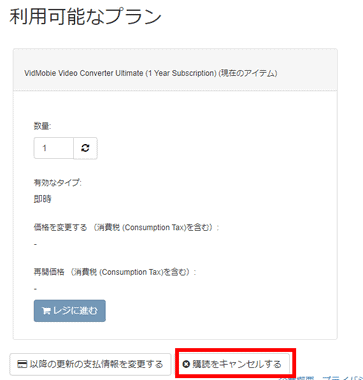 To unsubscribe Available plans Is under Cancel your subscription Click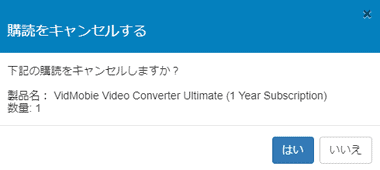 A confirmation dialog will be displayed. Click "Yes" to cancel the subscription.

Subscription cancellation Check your email.
Related article

Founded in 1998, PayPal, a pioneer of Fintech, is an online payment agency service originating in the United States and has a solid support system. ]

Global payment service 2 How to stop payment and subscription (subscription) with Checkout 2Checkout is a group that provides a general e-commerce system that is often used in payment services for overseas applications […]
How to stop payments and subscriptions (subscriptions) with the global payment service MyCommerce MyCommerce is provided by Digital River in the United States, which is widely used for payment services for overseas apps […]
DVDFab sale information and purchase procedure ・ Introducing license registration method DVDFab can remove the copy guard developed by DVDFab Software (formerly Fengtao Software) in China […]
How to buy Leawo, a ripping app with outstanding cost performance Leawo is a Chinese software company that offers a free Blu-ray player "Leawo Blu-ray Player" as well as a Blu-ray / DVD lippi […]