Basic knowledge you need to know before using free software
With the spread of smartphones and the ability to monetize mobile apps by collecting advertisements and personal information, the current free software that runs on Windows is Open SourceThere are many things developed by and paid trial versions, and security software has started to block adware as PUP/SUS, compared to a decade agoAdware , SpywareRisks such as are reduced.
Open source software
Open source software Is the source code that is the blueprint of the program, and the safety of the application is guaranteed at the source code level because the process executed by the application can be confirmed.
App inspection and protection
Although the number of free software that incorporates adware and spyware is decreasing, there is a possibility of tampering, so the downloaded installer and Zip file are VirusTotal Inspect at.
VirusTotal, a free tool for online file and website malware inspection, is run by Irish security vendor Chronicle Security Ireland Limited […]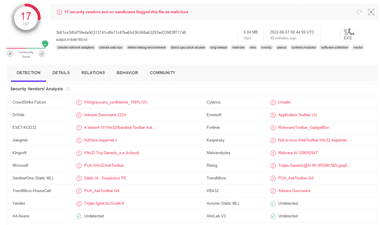 VirusTotal can check for risks to installers and Zip files, but online types that download programs when the installation runs cannot detect threats.
Windows Defender
Windows Defender Has improved threat detection rates since around 10 when Windows 1703 (2017) was released. Avast-ESET-Kaspersky-Although it is comparable to major third-party security software such as Norton and implements heuristic technology to detect PUP / SUS and unknown threats,Opt-out adware, browser hijackers, etc. included in the installer are not blocked There are many cases.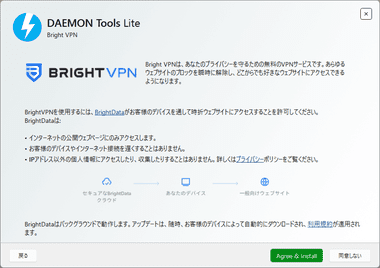 Some free software still has adware built in, so be careful when setting up if you're using Windows Defender.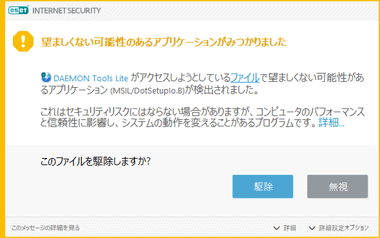 ESET Security apps such as PUA / SUS will detect if a third-party app is bundled and block the acquisition of the app.
Well-known adware such as Babylon and Delta will also be installed by Windows Defender if you don't opt ​​out, ESET Will block the installation.
Data integrity by checksum
Not limited to free software, files uploaded to the server are at risk of tampering and are not 100% safe to obtain from the official website, so some sites Checksum May be displayed.
Checksum The MD5-SHA1-SHA256-SHA512 It is displayed as a hash value such as, and you can check if there is a problem with the installer by collating it with the hash value of the downloaded installer.

If the hash value is different, the installer may be missing, virus infected, or the file may have been tampered with.

The hash value is 7-ZIP , Folder Size ExplorerYou can check it with.

Open source multi-functional file archiver that can also get checksums and edit archive files 7-Zip is an open source file archiver developed by Igor Pavlov, File / For […]
File Explorer to display the size of a folder Folder Size Explorer is a file explorer developed by Bazwise Technology of Australia, and the folder size and folder […]
Dangerous app
Adware is a way to monetize free software, and most apps can be opted out at the time of installation, so even if the installer contains adware, the app itself is not dangerous, but it fuels user anxiety and makes a paid version. Let me buy Rogue security tool And disguised as a program that is difficult to obtainTrojan horse There are also malicious apps such as.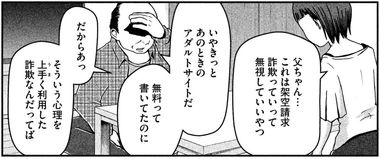 Rogueware (Rogue Security Tool)
The website you are browsing is prompted to install a disguised security app with a pop-up display that seems to be infected with a virus, and when you install the app, you will be asked to purchase a paid version to remove the fake virus.
As with one-click scams and fraudulent billing scams, finger-moving content and illegal programs are at high risk, and rogueware increases exposure with ads to gain credibility and forges user ratings to avoid it. Requires user attention and risk prediction capabilities.
Forms and Types of Malicious Programs "Malware" Malware is a portmanteau of Malicious software, which includes viruses, worms, Trojan horses, spa […]
system backup
Even if there is no threat to the app, depending on the usage environment and usage, it may affect the system and cause Windows to become unstable, so before installing the app System restore , System image backup to be able to rollback to a normal environment.
Differences in the backup functions implemented by Windows and how to set them Windows has a practical backup function that can roll back system and user files in preparation for unforeseen circumstances.
ル プ リ の イ ン ン ス ト ル ル
The app is provided as an installer or a Zip file, and if provided at the same time, the Zip file is often a portable version that does not require installation.
ア ー キ テ ク チ ャ
Windows has been released in 32-bit and 64-bit versions since XP, Windows 7 was in transition and Windows 11 was only 64-bit.
32-bit can process 2 to the 32nd power, 64-bit can process 2 to the 64th power at a time, and 1-bit Windows recognizes up to 32GB of RAM and a hard disk can only recognize up to 4TB. 2-bit supports up to 64 GB of RAM on Windows 10 Home, 128 TB on Pro, and HDDs up to 2 EB on GPT.
User Account Control (UAC)
Windows asks the user for permission as a security measure when performing operations that affect the stability of the system with the default settings. Promotion prompt Is displayed.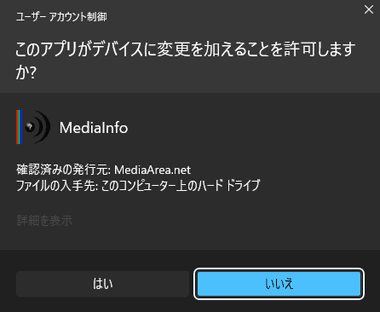 Promotion prompt In the dialog of the app Digital signature Information can be confirmed.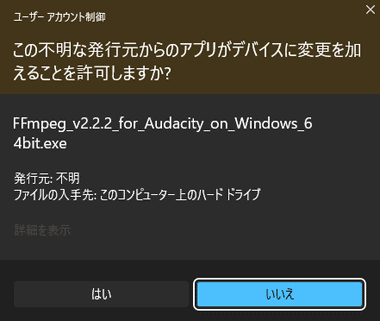 Programs without digital signatures are riskyAllow only trusted programs to runTo do.
Installer
The installer contains all the files needed for setup Offline installer And download the necessary programs when performing the installation Online installer There is.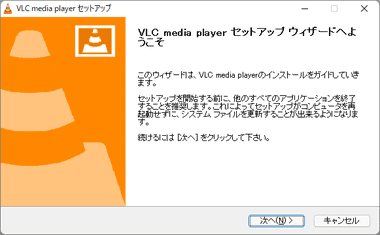 The installer sets the storage location of the program, the components to be installed, etc. Setup wizard format However, recently, there are an increasing number of types that automatically perform installation without setting items like mobile apps.
Previously in the setup wizard Recommended installation In many cases, third-party apps were installed at the same time by selecting, but custom installation prevented the installation of third-party apps, so in the end, apps that you do not remember are installed. Caused by user carelessness.
ZIP file
If provided as a Zip file Archiver Use after decompressing with.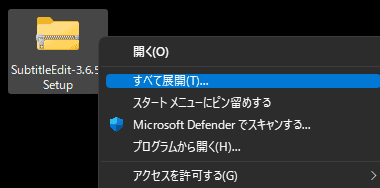 To decompress with standard Windows functions, select the Zip file from the context menu (right-click menu). Expand all .
Until a long time ago, programs distributed as Zip files were often infected with malware, so for security reasons, instead of saving to the system drive (C drive), another drive separated by partitions or an additional drive It was recommended to create and save a dedicated folder in the file, but it is a rule of thumb to start the app after confirming its safety, and it is okay to save the app that has been confirmed to be safe on the C drive.
User Experience Improvement Program – Anonymous Data Collection
Most software, both paid and free, has User experience improvement program As such, anonymous usage data collection is enabled by default and our privacy policy describes how we use collected data.

If there is no item to refuse to participate in the User Experience Improvement Program at the time of installation, the terms of use state that anonymous data will be collected, and it is necessary to disable it from the setting screen etc. after installation.
While user experience improvement programs do not collect directly personally identifiable data, they often include the unique identification number of the device the user is using, and companies that buy and aggregate anonymous usage data may use the unique identification number. From there, it links the usage history of online stores, the usage history of SNS, the usage history of video sites, etc., and if it is scrutinized, it is completed to a level of data that can identify individuals and sold to companies.
Run Adw Cleane
Adw cleaner is an American security vendor specializing in removing adware, spyware, PUPs/PUAs, etc. Malwarebytes Free software developed by.
AdwCleaner is a stand-alone security app developed by the American security vendor Malwarebytes, which is an essential security tool for using free software. AdwCleaner […]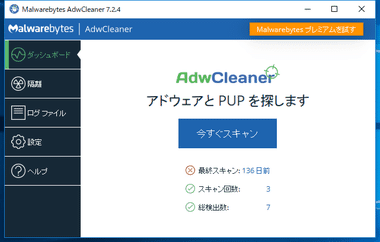 You don't need to install it and you can use it just by launching the downloaded executable file, so run the latest version of Adw Cleaner after installing the free software.
Uninstall
An app installed using the installer may be an uninstall feature implemented by the app or Windows. Programs and features Uninstall using, butFiles larger than 100 MB remain undeleted in some apps even after uninstalling.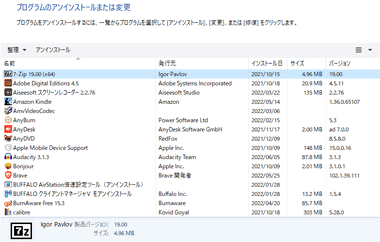 Windows Programs and features There are fewer junk files left undeleted using the uninstaller implemented by the app than.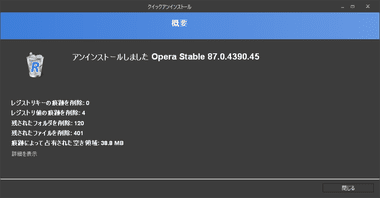 If you want to reduce junk files when uninstalling as much as possible Revo Uninstaller Such as Uninstall support app To use.

Revo Uninstaller, a popular uninstall support app that detects and deletes files left after uninstalling, is an uninstaller developed by Bulgarian software vendor VS Revo Group […]
Beta and stable (stable)
Free software may be available in stable, beta, and in some cases alpha.
Stable version
A version with the bug fixed, usually a stable version released,
Beta version
It is a trial version before the official release, and is provided for the purpose of discovering hidden bugs.
α version
A test version for developers to check functions etc. at the beginning of development.
Upgrade to paid version
Most of the free software provided as a trial version can use only basic functions, and upgrading to the paid version will greatly improve usability.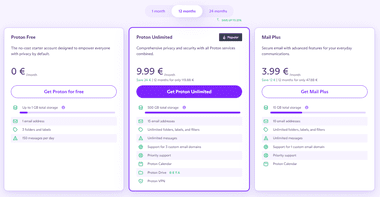 Currently, select the renewal period from 1 month, 1 year, 2 years, etc. at the time of purchase Subscription type Is the mainstream, and the purchase-out type is displayed as the lifetime version or the indefinite version.
Subscription type
You can always use the latest version of the app and get support, but your subscription is often set to auto-renew, so if you want to stop using the app, you need to cancel the auto-renewal of your subscription. be.
Buy-out type
Payment is only at the time of purchase, and the purchased app can be used indefinitely, but the version upgrade is only a minor version upgrade (Ver 3.4 → 3.5), a major version upgrade (Ver 3.5 → 4.0) is not possible, and support is also after purchase. Often set for one year.

The subscription type asks how to cancel the subscription before making a purchase.
The method of canceling the subscription depends on the application, such as those that can be set from the management screen and those that require contact to the support center.

Billing is done by the settlement agency, so even if you delete your account, billing will not stop

.
Payment is made with a credit card, but if there is concern about unauthorized use, use PayPal or a prepaid card.

Founded in 1998, PayPal, a pioneer of Fintech, is an online payment agency service originating in the United States and has a solid support system. ]
Related article
The difference between an app that stores data in encrypted storage and zero knowledge The security of a memo app is a trade-off for convenience, but one indicator is whether service providers can access stored user content. […]