Get Windows Product Keys, Browser Passwords, Windows Credentials
EaseUS Key Finder Is a Chinese software vendor CHENGDU YIWO Tech Co., Ltd. Is developing Windows product key confirmation software In addition to the Windows product key, Adobe and Office license confirmationIt supports recovery of web browser passwords, recovery of credentials stored in Windows, etc.
System requirements
Version 4 as of
OS: Windows 7/8/10/11
Where to get the software
EaseUS Key Finder Official Download Page
Unable to connect in VPN environment.
Install EaseUS Key Finder
EaseUS Key Finder The installer does not include adware or spyware.
About Minikatz
Minikatz (Cute cat) is an open source program developed by Benjamin Delpy of France that can read passwords and hashes stored in memory, and EaseUS Key Finder is also a part of the source of Minikatz due to the nature of the application. I'm using it.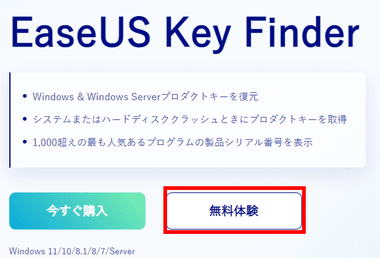 If you want to try EaseUS Key Finder, click "Free Trial" on the download page to download the installer.
Launch the downloaded installer, and when the User Account Control dialog is displayed, click "Yes" to allow it.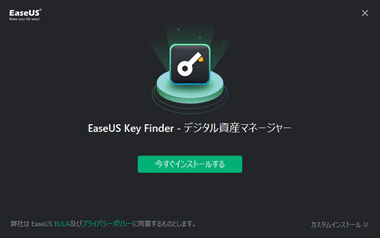 The setup wizard will start, and if there are no problems with the license agreement and privacy policy, install with "Install now".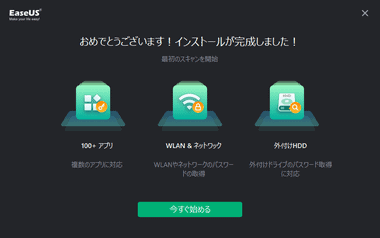 After the installation is complete, start EaseUS Key Finder with "Start Now".
Activation
EaseUS Key Finder can be installed for free, but activation is required to verify the product key.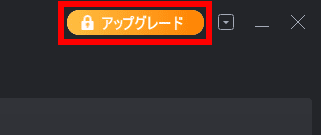 Located in the upper right corner of the launched EaseUS Key Finder upgrade Click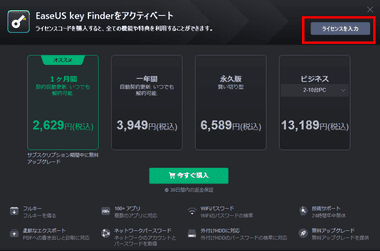 When the license purchase screen is displayed, click "Enter License" and enter the purchased license code in the text box.
Once authenticated EaseUS Key Finder Pro Upgrade to to get full functionality.
How to use EaseUS Key Finder
Simply launch EaseUS Key Finder to get your Windows product key, passwords stored in supported apps and browsers, and Windows credentials.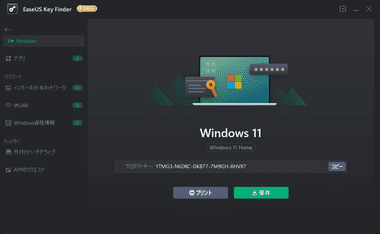 When you start EaseUS Key Finder, the Windows product key is displayed.
Windows
Show Windows product key.
App or Application or Sakurabook App
Shows the serial number of the app supported by EaseUS Key Finder.
Internet & Network
View the password stored in your web browser.
WiFi
Display the password of the Wi-Fi you are using.
Windows credentials
View login information when logging in to your Microsoft account or devices on your network.
Free upgrade from Windows 7/8Windows 10 uses a digital license with device hardware information tied to a Microsoft account, so the product key (generic key) obtained with the EaseUS Key Finder cannot activate Windows installed on a new device.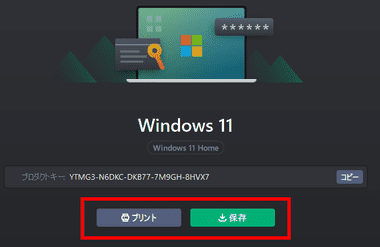 The obtained product key, serial number, and password can be printed with "Print" and output as a PDF file with "Save".

Web browsers that can get passwords Chrome/ Edge / Firefox/ In IE, Chromium series Brave/ Vivaldi / Opera etc. are not supported.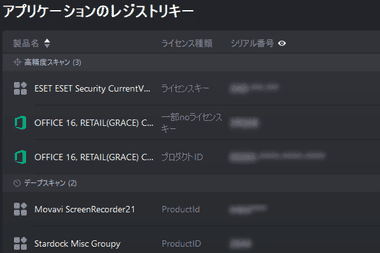 You can get a serial number / product key with more than 10,000 apps.
External hard drive
The external hard drive is a function that scans the externally connected storage by USB etc. and obtains the product key from Windows in the storage.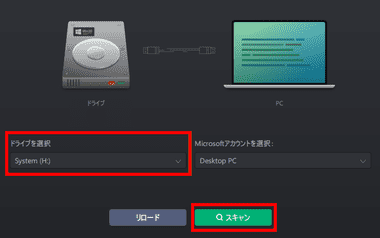 When a scanpable storage is connected Select a drive It will be displayed in the list of, so select it and click "Scan".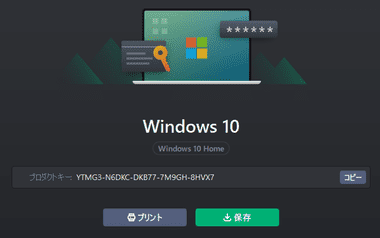 The product key will be displayed when the scan is complete.
How to purchase EaseUS Key Finder
EaseUS Key Finder There are 1 month / 1 year subscription type and purchase type with free major update, and payment is a global payment agency service. 2Checkout Are using.
EaseUS Key Finder purchase page
Unable to connect in VPN environment.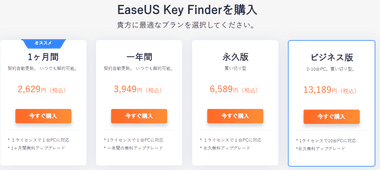 Select the plan to purchase.

1 month / 1 year subscription type has auto-renewal enabled, so if you don't want to renew, details Click to change settings.
See below for 2Checkout payment methods

Global payment service 2 How to stop payment and subscription (subscription) with Checkout 2Checkout is a group that provides a general e-commerce system that is often used in payment services for overseas applications […]
Related article

Create a portable USB drive from your desktop environment with 1 click EaseUS OS2GO is a software vendor in China that is developing CHENGDU YIWO Tech. It copies an existing OS to a USB drive […]