A free online service that makes it easy to create posters, flyers, and collage images
FotoJet Is a Chinese software vendor Pearl Mountain Technologyis a free online image editing service that allows you to customize templates to create posters, collages, and more.
Copyright
Templates and graphic designs available on FotoJet are from a Chinese software vendor. Pearl Mountain Limited and is licensed for personal and non-commercial use only.
System requirements
Browser: Google Chrome/ Firefox/ safari
WEB site
How to use FotoJet
FotoJet has Design-コ ラ ー ジ ュ-Edit There is an independent module of , and the editing screen is different, but the basic operation of selecting and editing a template is the same.In the free version, it is not possible to save the project in progress or save the work..

Select the module to use from the link on the top page of FotoJet.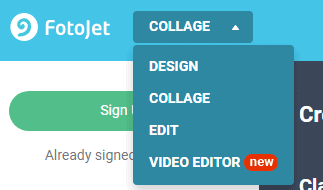 Select from the list to move from the module edit screen.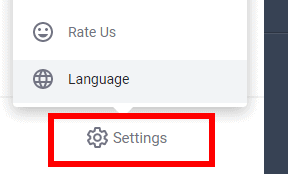 After selecting the module to use Settings Of Language で Japanese Specify.
Design – Design
Design You can create posters, flyers, business cards, etc. using templates.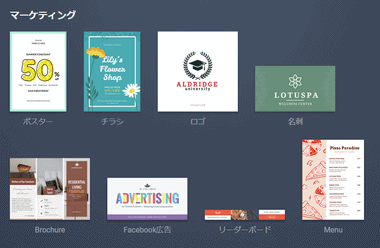 Templates are categorized, so select the base design.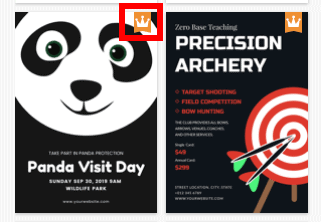 Upgrade is required to use the template with the crown icon.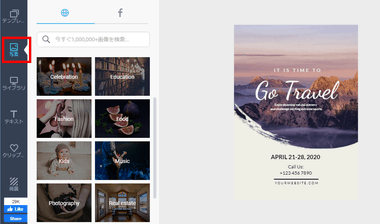 Replace template images and text.
If you want to use the original image Library Of add photo Uploaded by.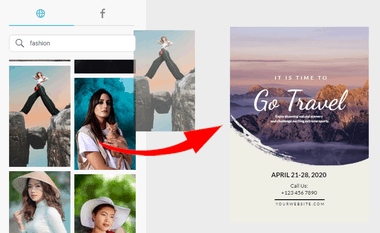 Images can be replaced by dragging.
Image position adjustment and enlargement are performed by trimming, and image overlap (layer) is Floor Adjust with.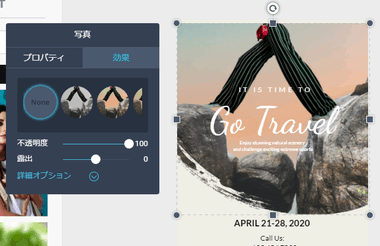 Effect You can adjust the opacity and color.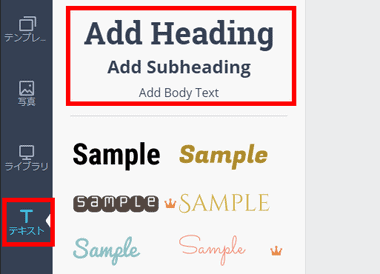 at the top to add text Add Heading-Add subheading-Add Body Text Select from.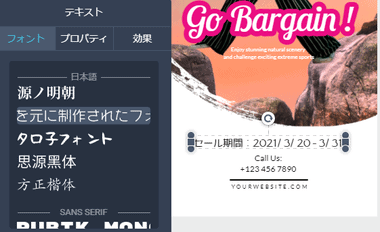 Japanese fonts are Source Han Serif and other 5 free fonts only.
You can also change the background color.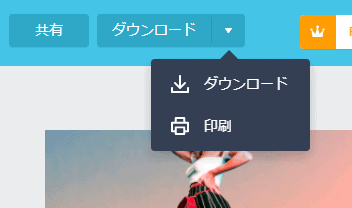 The created design can be "printed" in addition to "downloaded".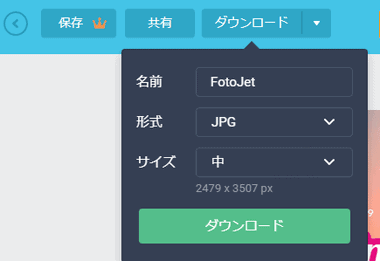 To download, specify the file format and size and click "Download".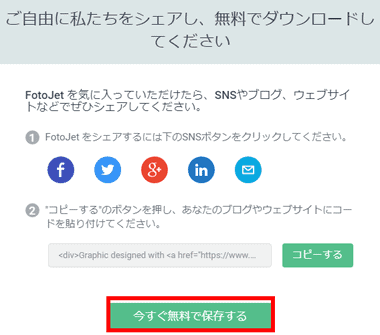 Download starts with "Save for free now".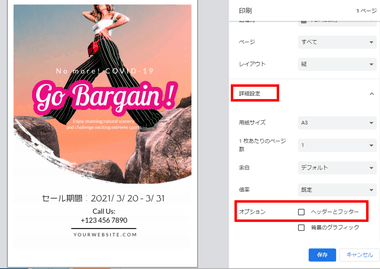 if you want to print Advanced Setting で Options Of header and footer Uncheck.
Collage – Collage
コ ラ ー ジ ュ The photo gridと Design template There,Design template are categorized.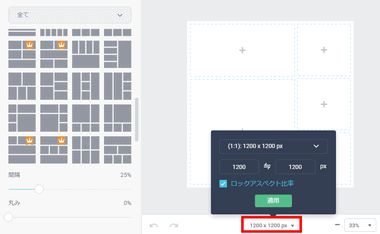 コ ラ ー ジ ュ 's design template cannot be resized in the free version,photo grid is changeable.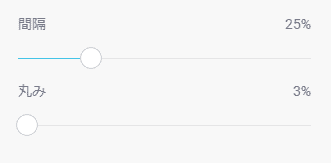 photo gridYou can also adjust spacing and roundness.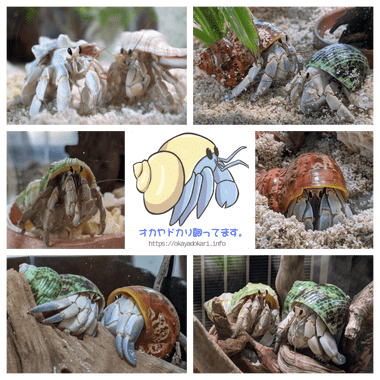 Edit
Edit You can easily crop images, adjust color and contrast, and apply filters, frames, and overlay effects such as sepia and old photos.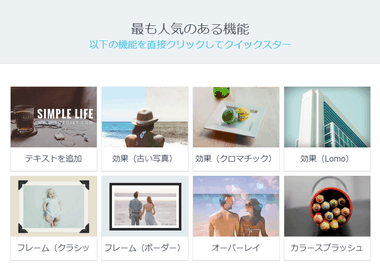 Edit Open to open the Quick Start Screen, click any effect or press "X" to close the window.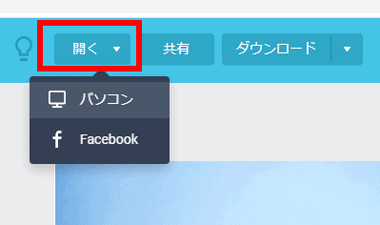 From "Open" at the top computer Select to specify the image to edit and upload.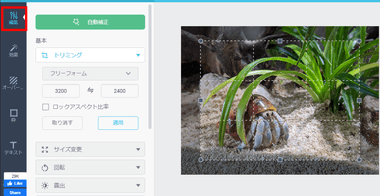 For trimming and resizing, click on the left icon menu. Edit Do from.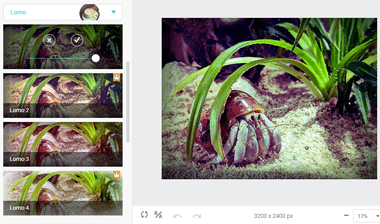 lomography camera Effect as if shot with Lomo can be applied with one click.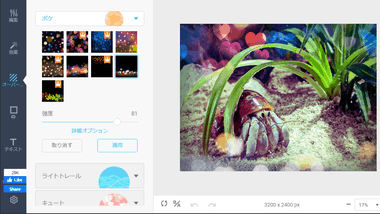 overlay You can also use multiple overlays by moving the display position by dragging and confirming with "Apply".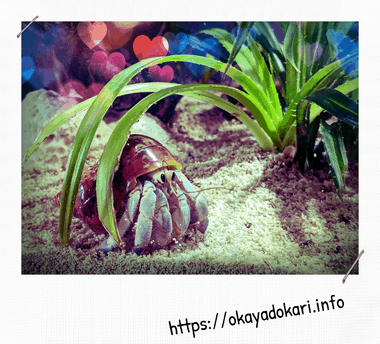 If you use a frame, the downloaded image will be larger in height and width by the frame than the original image.
Related article

Adobe Express, an online image editing service that allows you to create posters, flyers, etc. that are royalty-free and can be used commercially, is a free online […]