Multi-functional open source free photo retouching software
GIMP ( GNU Istomach Manipulation Program ) is The GIMP Team It is an open source free photo retouching software that supports Japanese developed by , and is popular as an alternative to Adobe PhotoShop.
System requirements
Version 2. 10. 34 Currently (stable version)
OS: Windows 7/8/10/11
Where to get the software
Install GIMP
The GIMP installation is in the form of a setup wizard and does not include adware or spyware.

Download GIMP directly from the download page 'Click to download the installer.
Free Download Manager If you are using an application that supports BitTorrent, such as via BitTorrent You can also download it via BitTorrent.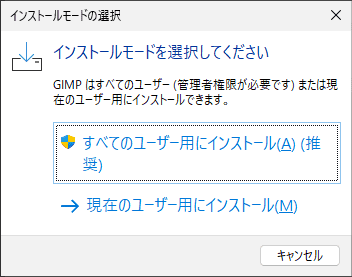 When you start the installer, the installation mode dialog will be displayed, so select "Install for all users".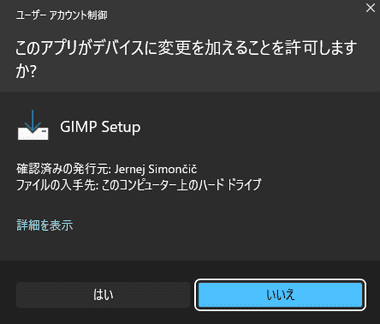 When the User Account Control dialog is displayed, click "Yes" to allow.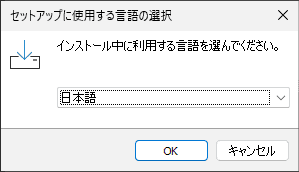 on the language selection screen Japanese Select and click "OK".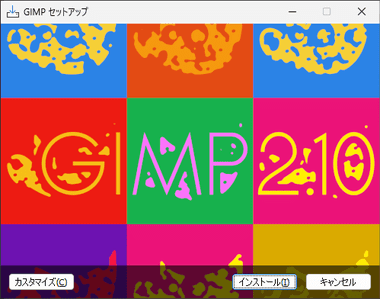 Since there is no problem with installing with the default settings, click "Install".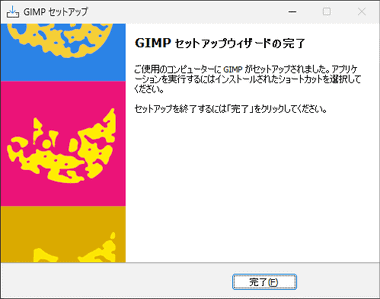 Setup is completed with "Complete".
GIMP settings
Organize the environment by editing toolboxes and shortcuts that are directly linked to work efficiency.
Change theme and icon
From GIMP 2, single mode became the default, and the default theme was changed to dark mode, but the theme and icons can be set individually.

Change the theme and icons in the menu bar Edit から Configuration choose.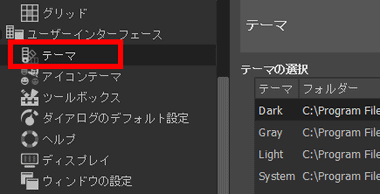 to the theme Dark-Gray-Light-System There are 4 types of , and if you want to change User interface Of Theme Select from.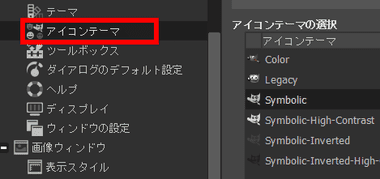 The icon is User interface Of Icon theme Can be changed from Color Is a version 2 style color version,LegacyBecomes the icon style used in version 2.

If you feel that the icon size of the toolbox etc. is small Guess icon size from resolution から Use your theme's icon size or change tocustom icon size to adjust the size.
Toolbox
Starting with version 2. 10, groups have been introduced into the toolbox.

Configuration From the left sidebar of Toolbox Select andTool icon settings In , you can set Ungroup/Edit and Order.

To create or delete a tool group Tool icon settings Use the tool icon under , tools can be dragged around.
Shortcut
Shortcut can be edited to any command.

To edit shortcuts, click on the menu bar. Edit から Keyboard shortcut choose.
Select the item to be changed and press the shortcut key to be newly registered.
Add to context menu
From GIMP 2 on the context menu Edit With GIMP is gone, and if you want to add it to the context menu, you need to edit the registry,Easy Context menu can be easily added using

A convenient tool that allows you to easily edit the context menu without modifying the registry Easy Context menu is a context menu (right-click menu) developed by the German Sordum Team […]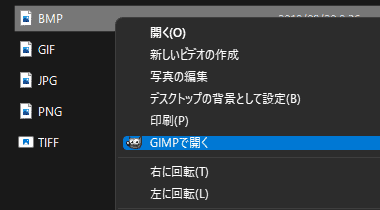 When added to the context menu, it is displayed in the context menu when a file is selected.
Add brush
GIMP is the extension .gbr brush files for GIMP as well as for PhotoShop .abr files are also available,redheadstock By using various published brushes, the range of expression is greatly expanded.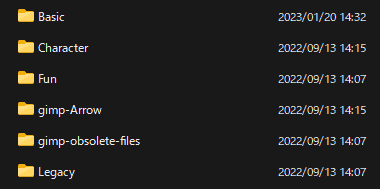 Unzip the downloaded file,brushes Move to a folder.
C:\Program Files\GIMP 2\share\gimp\2.0\brushes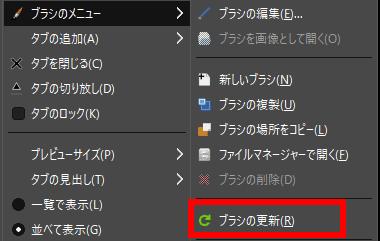 After moving the file brush Click ▶ on the tab to expand the menu, brush menu から brush update choose.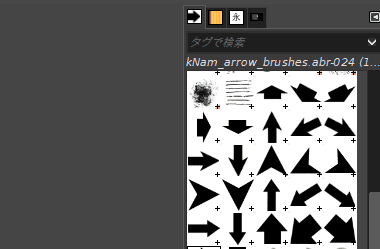 Recognize added brushes.
When upgrading from an older version
In GIMP 2. brushes If you install version 2 in an environment where the folder location has changed and an older version is installed, the program will be overwritten, but if you add brushes, it will not be reflected. GIMP -2.8In the folder brushes Since the folder remains, it needs to be moved.

GIMP 2.8 and earlier versions C: \ Users \ (username) \. GIMP -2.8 \ brushes Since there is a brush folder in C:\Program Files\GIMP 2\share\gimp\2.0\brushes Move to.
How to use GIMP
About GIMP Tools Japanese commentary page on the official website See.
Supported file formats
jpeg, gif, bitmap, png, tiff, ps, eps, gz, pad, pdd, psp, tub, ico, heif, avi, flic, etc.
Add file
Open a new plain canvas in GIMP New image , Open any image in a new canvas Open / Import , Import any image as a layer on an existing canvas Open as a layer There is.

If you want to import the image copied to the clipboard into GIMP Ctrl + Shift + V Or File Of image generationから from clipboardchoose.

Importing multiple image files adds them as tabs.
Save and export files
Saving a file normally with GIMP is GIMP's own .xcf It is saved as a file with the extension.


save-save as-Save a copyare all GIMP files ( .xcf ), and if you save in other file formats such as JPEG or PNG, Export as Select.

Export as When you select Export image screen opens, enter the extension of the file to be saved after the file name and output with "Export".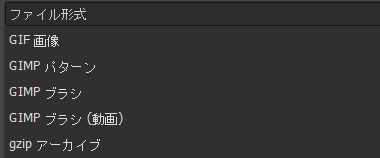 If you don't know the extension, it's at the bottom of the image export screen. File format selection Select the format of any file from and "Export".
Path cutting
There are several ways to cut out the background of an image.Cyber ​​scissorsと path can be cut cleanly.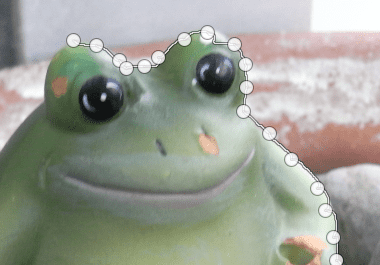 Cyber ​​scissors is a function that automatically calculates and draws a boundary line by clicking on the boundary part. After drawing the boundary line, click inside the boundary to change the path to a selection range.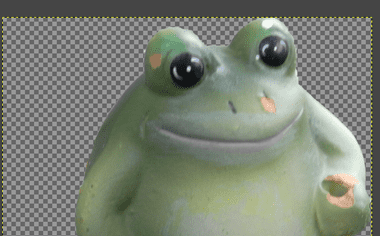 Copy what you cut with cyber scissors Generate image from clipboard You can create an image with a transparent background.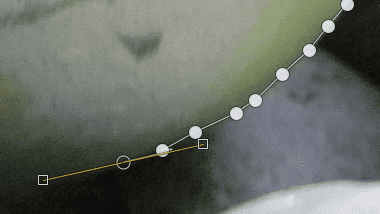 path can draw Bézier curves, so you can get high-quality cropping.
When cutting a path, enlarge the image and draw a little inside of the boundary line as smoothly as possible, and when joining the start point and end point Ctrl Press the key and click the start point when the cursor changes to two overlapping circles.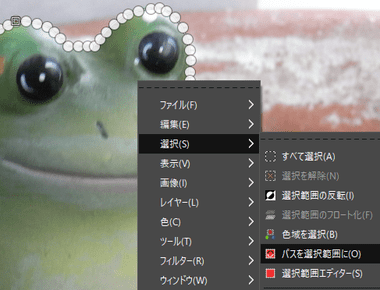 After drawing the path, in the context menu Selection から Path to selection When you select , the path part changes to a selection range, so copy the selection range and Ctrl + Shift + V If you paste it as a new image, the image with a transparent background will be completed.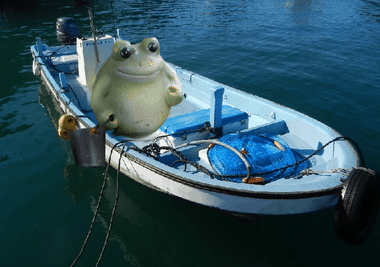 Currently, the background can be automatically clipped by AI, but until a long time ago, path cutting was the mainstream for clipping the background.
PhotoShop clipping path
GIMP can save in EPS format, but PhotoShop EPS is not supported. .psd ) to save.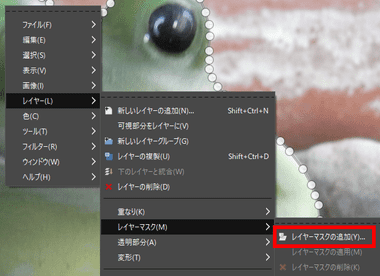 After cutting the path, in the context menu Selection から Path to selection Select the range with layer から Layer mask Of Add layer mask choose.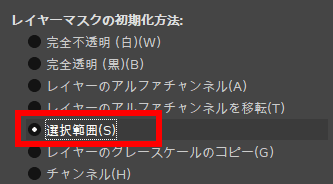 Add layer mask で Selection Check and add.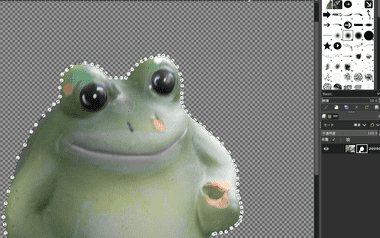 Because the layer mask is executed and the background becomes transparent Export as で photoshop images File format of .psd and save.
Psd file created in Adobe Illustrator Configuration Then you can treat it like a file created with the clipping path of PhotoShop.
When the color of the image added to the layer is replaced
When I open some PNG files image Of mode index , and when you add an image in a layer, the color of the layer above is converted.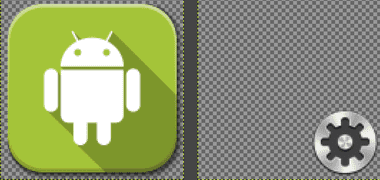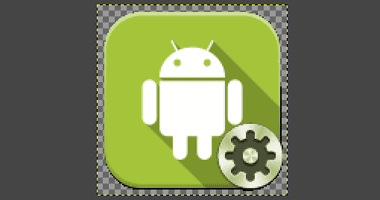 index If you overlap and save two PNG images with , the color is replaced by referring to the colormap.


If the image appears to be transparent even though it is not transparent, on the menu bar image から mode Select RGB Check if it is.
Related article

Adobe Express, an online image editing service that allows you to create posters, flyers, etc. that are royalty-free and can be used commercially, is a free online […]