Amazon Kindle for PC installation and downgrade instructions
Amazon Kindle for PC The Amazon With the Kindle app for computers provided by Kindle, you can download e-books purchased on your Kindle to your computer and read them offline.
System requirements
Version 1 Currently
OS: Windows 8/10
Where to get the software
Install Kindle for PC
Buy the latest Kindle for PC for free from Amazon and install it on your computer.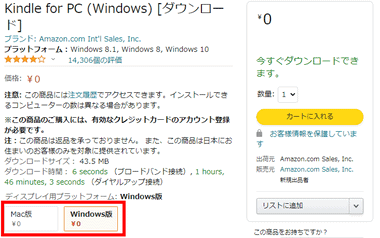 Platforms on the Kindle for PC page Windows/ Mac Select from "Add to cart".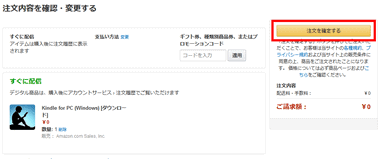 "Confirm your order" in the same way as regular shopping.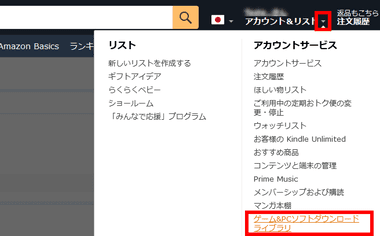 When the order confirmation screen is displayed,Account & List から Game & PC software download library choose.

Click "Download" on your Kindle for PC to download the installer.
When you start the downloaded installer, it will self-extract and the installation will start.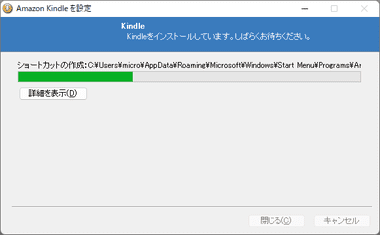 The installation will run automatically.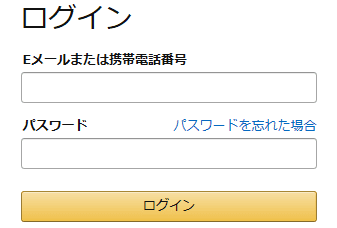 Enter your Amazon account information to log in.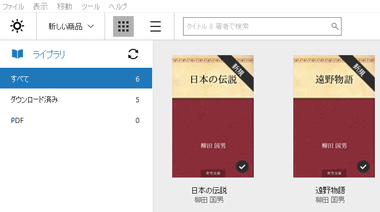 Once you connect to your account, your library will be updated to show the titles you purchased.
Kindle for PC Downgrade
If you want to rollback Kindle for PC to an older version, unregister your account and uninstall your current Kindle before installing.

On the menu bar tool から Options choose.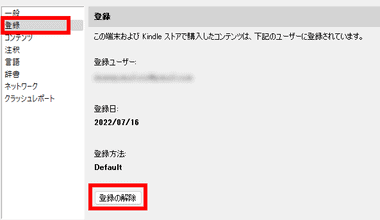 On the left sidebar Registration From "Cancel registration".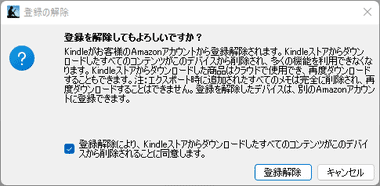 A dialog will be displayed,I agree that all content downloaded from the Kindle Store will be removed from this device.Check "Unregister".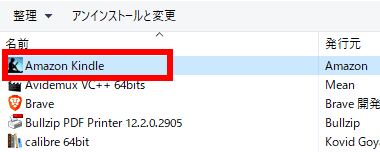 After deregistering your account, close your Kindle and go to Windows Apps and features から Amazon Kindle uninstall.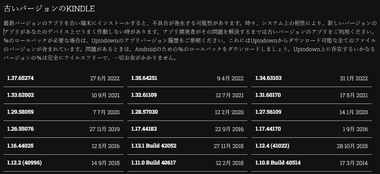 After uninstalling uptodowm Older version of Kindle Download the Kindle to install from and run the installation.
When the dialog about the latest version is displayed skip choose.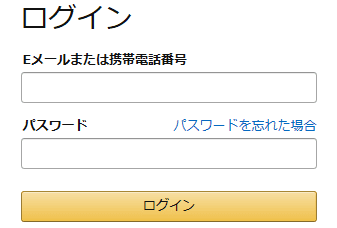 You can access your library on older versions of your Kindle by entering your Amazon account information and logging in.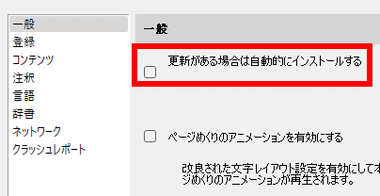 When your Kindle opens tool Of Options Select and in the left sidebar General It is in Install automatically if there are updates To disable.
Kindle Downgrade with Epubor Ultimate
Epubor Ultimate で Kindle KFX DRM If you want to unlock Kindle version 1.34 or earlier, you need to downgrade, and the latest version of Epubor Ultimate (3. 0. 14. 402 ) restores the Kindle downgrade function, and you can use Kindle version 1.35 or later. If so, you can downgrade your Kindle to version 1.32 with Epubor Ultimate.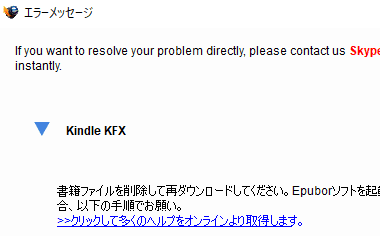 For Kindle versions 1.35 and above Kindle KFX DRM Cannot be decrypted and an error message is displayed.

If you're using a Kindle version 1.35 or later, Epubor Ultimate Kindle On the tab Kindle app to version 1.32 here Is displayed.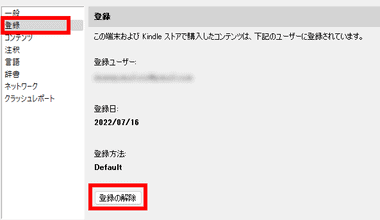 To downgrade, go to your Kindle's menu bar tool Of Options Select in the left sidebar Registration Close your Kindle after canceling your account with "Cancel Registration".
If you do not unregister your Kindle before downgrading, your current Kindle will not uninstall successfully and version 1.32 will be installed as a separate app.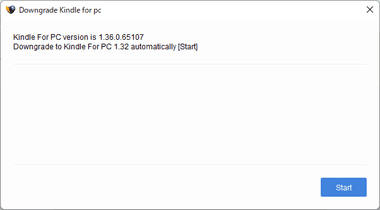 After canceling your Kindle account, Epubor Ultimate Kindle app to version 1.32 here Of here Click to open the wizard and click "Start".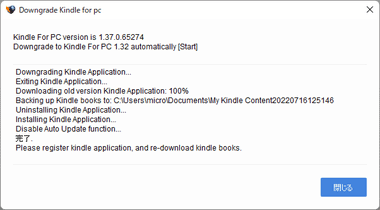 The current Kindle will be uninstalled and the version 1.32 Kindle will be installed automatically, so close the wizard when the installation is complete and close Epubor Ultimate as well.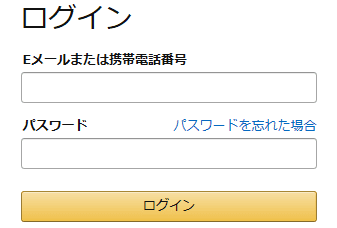 You can access your library on older versions of your Kindle by entering your Amazon account information and logging in.

When you start Epubor Ultimate Kindle Since the tab has been updated, download it anew and remove DRM.
Related article
Amazon Kindle for PC Installation and Downgrade Procedure Amazon Kindle for PC is a Kindle app for PCs provided by Amazon that you can purchase on your Kindle […].