An ebook app that allows you to sync and share your library between devices
Kinoppy for Windows Is a domestic software vendor INFO CITY Developed by Kinokuniya BookstoreThe e-book reader released by Kinokuniya implements a viewer that can correctly display Japanese-specific books such as vertical writing and right-binding, and content other than e-books sold at Kinokuniya Bookstore can also be stored on a local drive. dropbox Can be imported from.
System requirements
Version 3 Currently
OS: Windows 8.1/10/11
CPU: Core 2 Duo (1.60 GHz) or higher
RAM: 2 GB or more
Browser : IE11/Firefox 4 or above
Where to get the app
Kinokuniya Bookstore Kinoppy for Windows Official Download Page
Kinokuniya Bookstore

Kinoppy for Android, a cloud-based free e-book app that allows you to use original files, is an e-book reader released by Kinokuniya Bookstore, and can correctly display Japanese-style books such as vertical writing and right-binding […]
Install Kinoppy for Windows
The Kinoppy for Windows installer does not include adware or spyware.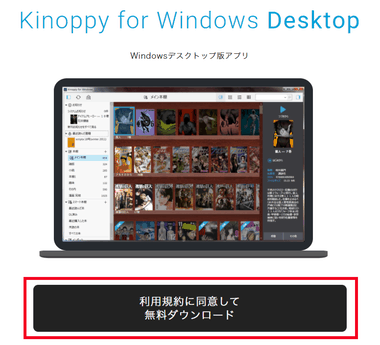 Check the terms of use and if there are no problems, click "I agree to the terms of use and download for free".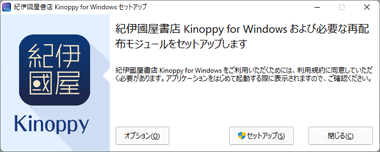 Launch the downloaded installer and click "Options" to change the installation destination and association, or click "Setup" if no changes are required.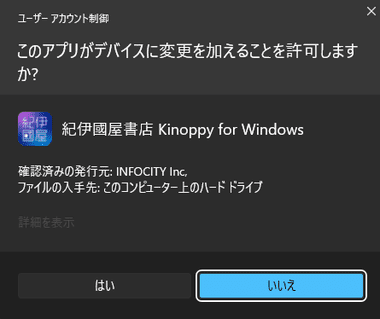 When the User Account Control dialog is displayed, click "Yes" to allow.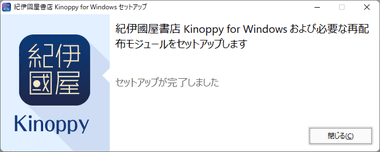 Installation is executed and "Close" is completed.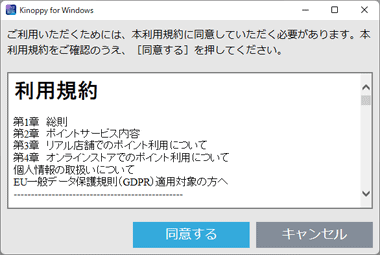 The terms of use will be displayed at the first startup, so if there is no problem with the contents, "Agree".
If you have a Kinokuniya Web Store account, enter your login information to log in. If you want to use Kinoppy without logging in, select "Register later".
Kinoppy for Windows can be used without registering as a member of Kinokuniya Bookstore, but if you register as a member, you can share the library (bookshelf) between multiple devices with your login ID.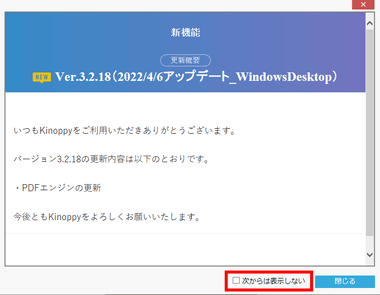 Since the update information screen is displayed Will not be displayed from the next time Check to close.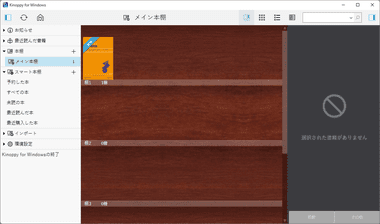 Kinoppy for Windows will be available.
Save destination settings
Ebooks downloaded or imported to Kinoppy for Windows C drive Of User folder It is in Documents 内 の Kinoppy Saved in a folder.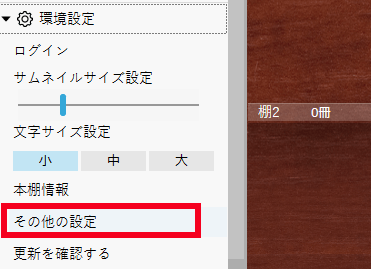 If you want to change the save destination, you can find it in the left sidebar of Kinoppy for Windows. Environmental setting Unfold Other settings choose.
Library Of Folder to save ebooks It is in Change Specify any location from.
How to use Kinoppy for Windows
Kinoppy for Windows is an ebook Bookshelf It can be managed by, and can display ebooks purchased from Kinokuniya Bookstore Web Store, as well as files such as .epub that are not protected by DRM.
Supported file formats
.kbe/.epub/.pdf/.xmdf/.book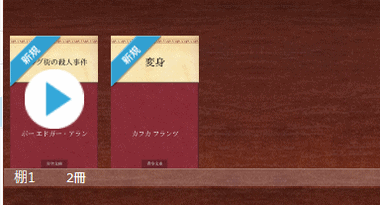 Click a book on the shelf to launch the viewer.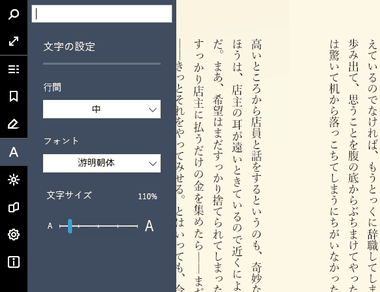 To change the font size, display font, etc., use the tool icon displayed by mouse over on the left edge of the viewer. Character settings Edit with.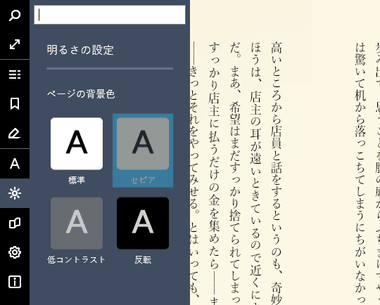 コ ン ト ラ ス トYou can change the background color of the page.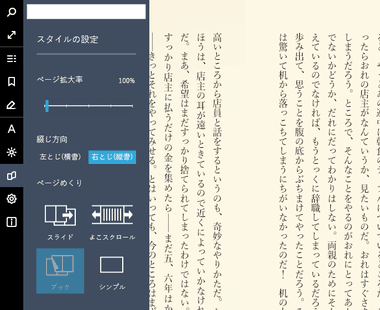 Style settings Then. Binding direction-Page turning-Page magnification Can be changed.

Caliber – ebook management is an open source ebook management app that can also remove DRM from Kindle / Kobo and ACSM format ebooks. Kovid Goy in India […]
Import ebooks
Kinoppy for Windows can import ebooks stored on your computer or Dropbox.
Local content
Content saved on your computer can be imported even if you are not logged in to the Kinokuniya website.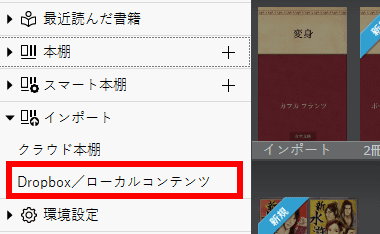 If you are not logged in with your Kinokuniya web account import In the item of Local content Is displayed, and the notation is displayed when you are logged in. Dropbox / Local content become.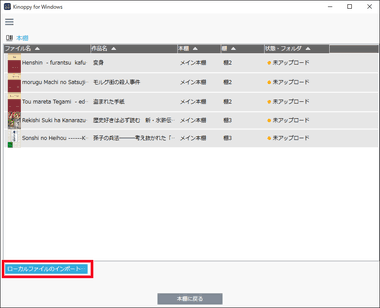 On the left sidebar Local content Select and select the file to import from "Import local file" at the bottom left to execute the import process.
When you return to the bookshelf, the file will be added as a new book.
Cooperation with Dropbox
You can upload imported local content to Dropbox and share your bookshelf with other devices by logging in with your Kinokuniya web account.
Online storage with sharing function such as Dropbox Automatic duplication equipment There is a judicial precedent that this applies to, and uploading a copyrighted work may violate Article 30 of the Copyright Act (reproduction for private use) even for private use.
Illegal use of online storage of copyrighted works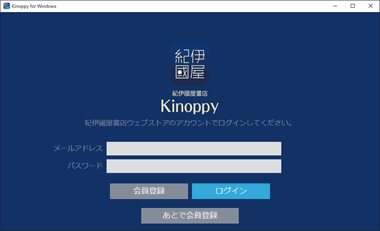 To use Dropbox from Kinoppy, log in to Kinokuniya Bookstore Web.
On the left sidebar import から Dropbox / Local content Select and click "Set Dropbox Linkage".

Configuration Because the screen opens Dropbox integration Turn on.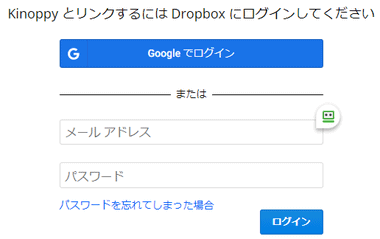 A browser will open, so enter your Dropbox login information and "Allow" access.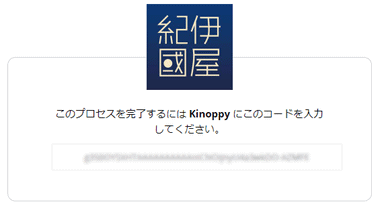 Displayed authentication codeIn the input box of Kinoppy.

When the integration with Dropbox is enabled, click "Return to Bookshelf" to restart Kinoppy.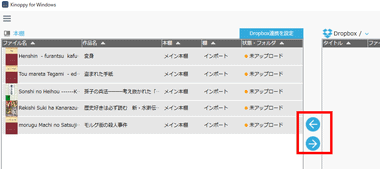 On the left sidebar Dropbox / Local content When you select, Dropbox is displayed and the centerArrow iconUpload / download with.
Uploading to Dropbox simply copies the files to the Dropbox folder, so it's okay to copy / move the books you want to share to Dropbox without using Kinoppy, but downloading requires operation from Kinoppy.
Bookshelves and shelves
Kinoppy has an ebook Bookshelf と shelf Manage with.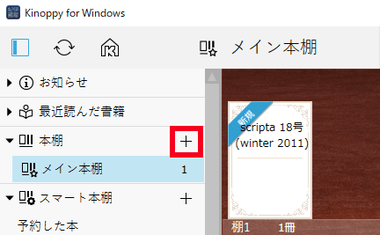 Bookshelf If you want to add Bookshelf Click "+" in.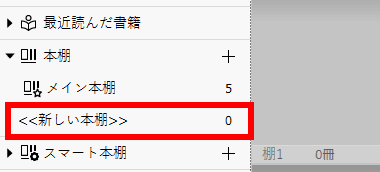 New bookshelf Is added.
For the added bookshelf, double-click the bookshelf name or select the bookshelf from the context menu (right-click menu). Change the bookshelf name Can be changed with.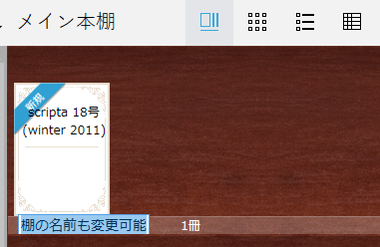 Double-click the name of the shelf or expand the context menu on the shelf you want to rename Change the shelf nameCan be edited with.
Books and shelves can be moved by dragging.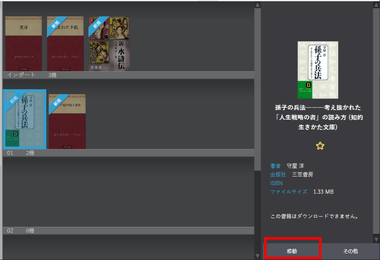 To move a book to another shelf, select the content you want to move (multiple selections are possible), and click "Move" in the right pane.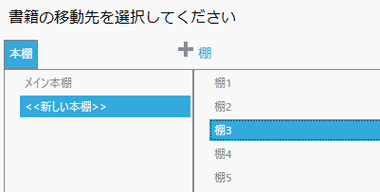 Specify the bookshelf and shelf to move to.
Malfunction
If you frequently perform downloads in cooperation with Dropbox, Problems such as the downloaded books not being displayed or some books on the bookshelf disappearing may occur.For Content backup required.
Related article
Amazon Kindle for PC Installation and Downgrade Procedure Amazon Kindle for PC is a Kindle app for PCs provided by Amazon that you can purchase on your Kindle […].