Blu-ray copy module with copy protection Cinavia removal function included in audio
Leawo Blu-ray Cinavia Removal Is a Chinese software vendor Leawo software (In China Shenzhen Moyea Software A Blu-ray copy module developed by) that adds a watermark to the audio in addition to the normal copy guard. Cinavia Can be removed to duplicate Blu-ray or output to an ISO image file.
About Cinavia
Cinavia (Cinavia) is Prevention of direct shooting by camcorders in movie theaters , Copy protection around Blu-ray AACSDeveloped for the purpose of being inaudible to the human ear Inaudible code DRM (Digital Rights Management), which has been implemented in consumer Blu-ray players since 2012, causes mute / stop when recording or playing on devices other than those specified by the Cinavia code. And you will not be able to watch the content.
Illegality
Using this application to remove disk protection will violate copyright laws. Avoiding technical safeguards Conflict with.
Copyright law and illegal activities
System requirements
Version 12. 0 Currently
OS: Windows 7/8/10/11
CPU: Intel / AMD 1 GHz or higher
RAM: 512 MB (1 GB or more recommended)
Graphics: nVIDIA GeForce GTX 260 equivalent or higher
Where to get the software
Leawo Blu-ray Cinavia Removal Download Page
Install Leawo Blu-ray Cinavia Removal
Leawo Blu-ray Cinavia RemovalIs a ripping solution app Leawo Prof. Media Since it is a module of, install Prof. Media.
See below for installation instructions

Leawo Prof. Media 12 is a Chinese software vendor Leawo Software (in China […]], a total solution app related to ripping and copying that implements the DVD / Blu-ray unprotection function.
How to use Leawo Blu-ray Cinavia Removal
Leawo Blu-ray Cinavia Removal The Leawo Blu-ray copySame as, but transcoding (compression) is not supported.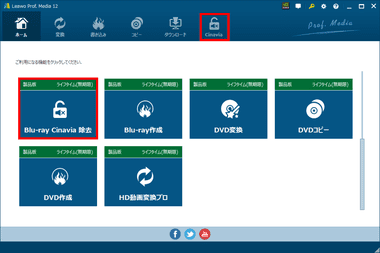 Leawo Prof. Media In the menu Cinavia Or at home Blu-ray Cinavia removal choose.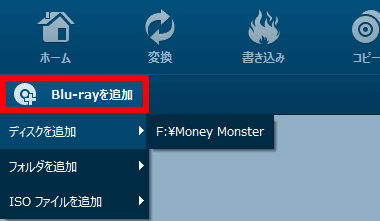 Set the disk to copy in the drive and it is in the upper left Add Blu-ray From the pull-down menu of Add disk Select the disc set in the drive with.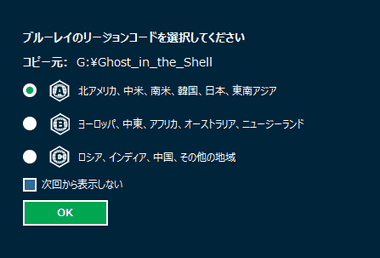 When the disc is recognized, the region code selection screen opens, so if it is a Japanese disc that you normally get in Japan, the region code A choose.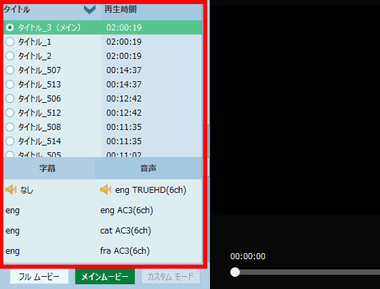 When the disc is recognized, the title, subtitles, and audio are displayed in the left pane.
Blu-rays that contain multiple languages ​​have multiple main movies, and in many cases the titles selected by default do not include Japanese subtitles, so subtitles should be used. jpn Specify the main title including.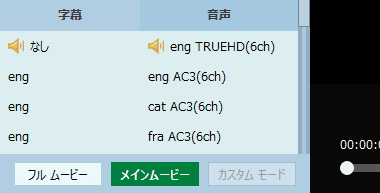 Only the selected subtitles and audio will be the default, and all the recorded data will be copied.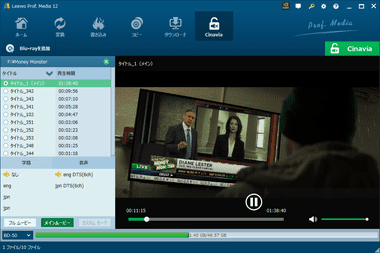 The preview function allows you to play the selected title.
The output settings are BD-50-BD-25You can select from, and since there is no compression (transcoding) function, select the one that fits the data to be output.
BD-50: Single-sided dual-layer disc with a capacity of 2 GB
BD-25: Single-sided single-layer disc with a capacity of 1 GB

How to copy full movie-Main movie Two types.
full movie
Copy all data including menus and bonus videos.
Main movie
Copy only the main video.

When the setting is completed, the upper right Cinavia Click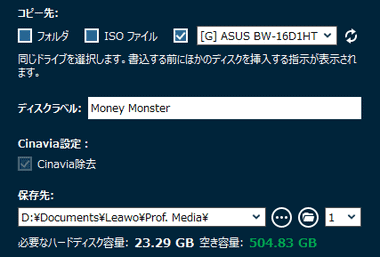 Output format folder-ISO file-optical drive After selecting from, if you specify the save destination Copy Run with.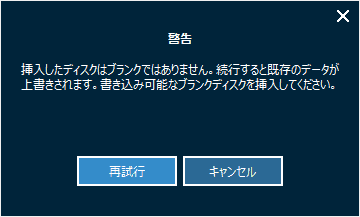 Copy destination optical drive If set to, the disk will be ejected after saving the data in the temporary folder, so replace it with blank media and execute writing.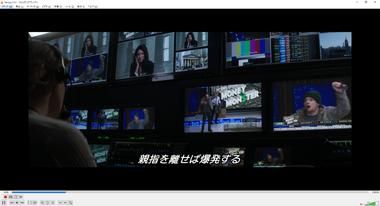 Check the playback of the output media and complete.
How to Buy Leawo Blu-ray Cinavia Removal
Leawo Blu-ray Cinavia Removal Product Page After selecting "Buy Now" from, pay by credit card or bank transfer, enter the order number on the 2Checkout site and get the license code.

The license has a subscription type that is valid for one year and a permanent version that can be permanently updated and upgraded.
Please refer to the following page for the detailed purchase method and the flow after purchase such as license authentication.
How to buy Leawo, a ripping app with outstanding cost performance Leawo is a Chinese software company that offers a free Blu-ray player "Leawo Blu-ray Player" as well as a Blu-ray / DVD lippi […]
Related article

A reasonable all-in-one video downloader that can remove DRM from video streaming services and video sites and download videos CleverGet is a Chinese software vendor Moyea S […]