Crack passwords for protected MS Office files
PassFab for Office Is a software vendor in Hong Kong PassFabA code-breaking app developed by Dictionary attack, analogy attack, brute force attack Attempt to decipher the password.
System requirements
Version 8 Currently
OS: Windows XP/Vista/7/8/10
Where to get the software
PassFab for Office download page
Installing PassFab for Office
PassFab for Office installer does not contain adware or spyware.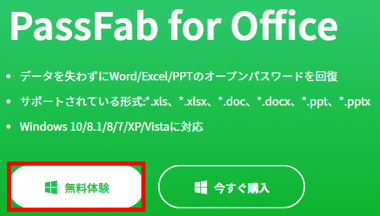 of PassFab for Office download page Click "Free Trial" to download the installer.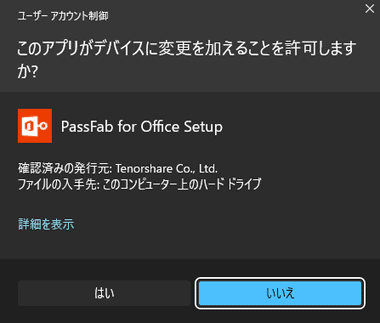 Launch the downloaded installer, and when the User Account Control dialog is displayed, click "Yes" to allow it.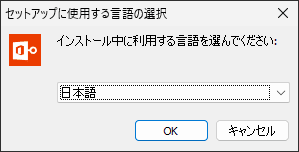 Language selection Japanese Then "OK".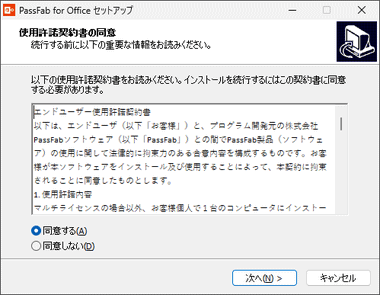 If there is no problem with the license agreement I agree Check "Next".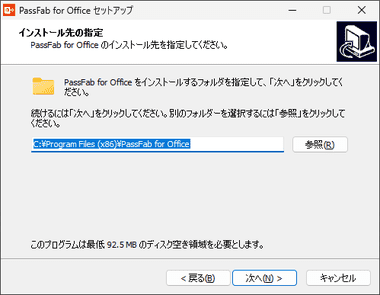 If you are not particular about the installation destination, click "Next" with the default settings.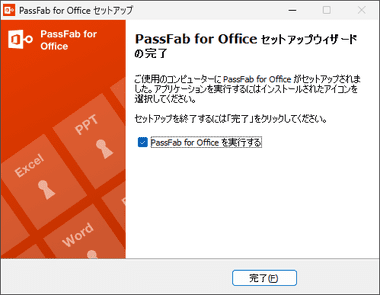 Setup is completed with "Complete".
How to use PassFab for Office
PassFab for Office reads password-protected Excel, Word, and PowerPoint files and attempts to decipher them by specifying attack methods.
Even if you make the appropriate settings, it does not mean that you will succeed in decrypting the password, and considerable time is required for analysis depending on the strength of the password.
Supported files
.xls, .xlsx, .doc, .docx, .ppt, .pptx
MS Access/Publisher files are not available.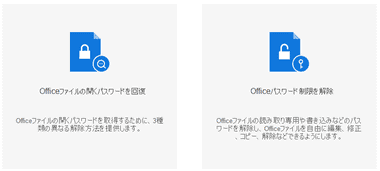 password to open the file と Password used for file restrictionsselect the module to use.

Specify the file to be decrypted from "Add".

File status is displayed.

lexicographical-analogy formula-round-robin Select the method to search for the password from.
lexicographical
A method of parsing passwords using a dictionary file, which is effective for common low-strength passwords.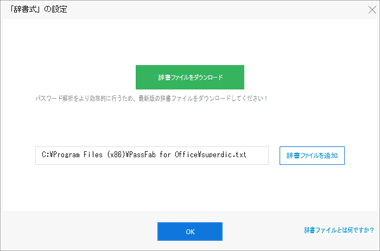 lexicographical Of Configuration Click to download the latest dictionary file with "Download dictionary file".
analogy formula
This is a method of analyzing passwords by specifying password conditions, and is effective when passwords are known or have a certain degree of regularity.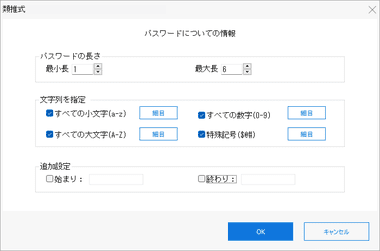 analogy formula Of Configuration Click password length-String used for password And so on.
Round robin
Brute force is a method of trying combinations of alphanumeric characters and symbols one by one.lexicographical-analogy formula used when it cannot be deciphered by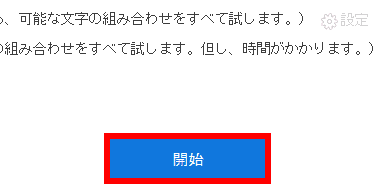 After completing the settings, click "Start" to run the analysis.
How to buy
PassFab for Office has 1 month / 1 year subscription and lifetime plan that also supports major version upgrades, and the license is valid for only one computer.

PassFab for Office purchase page Click "Buy Now" for the plan you want to purchase.

Enter your billing information.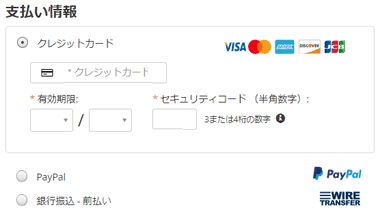 Payment information , select a payment method and enter the required payment information to complete the payment.
The payment page supports Japanese digital River Payment agency service provided by My Commerce is used, and the payment method is credit card in addition to PayPal And bank transfer (Sumitomo Mitsui Banking Corporation) can be selected.
Product activation
Once the order has been processed Order completed The license code and the email address that sent the license code are displayed on the screen.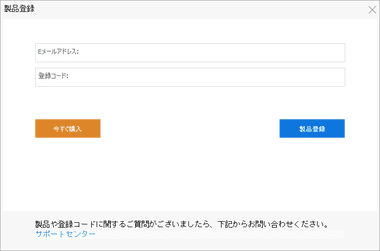 Click the lock icon in the upper right corner of PassFab for Office, enter your email address and registration code on the product registration screen, and click "Product Registration".
Cancellation of subscription
Automatic renewal is enabled for the 1 month/1 year subscription version, so cancel the subscription if you do not want to continue.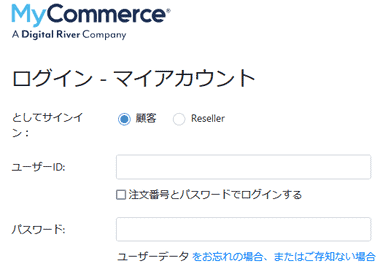 Subscription management is not the seller My Commerce is doing it, and the subscription is also stopped MyCommerce dashboard Operate with.
Related article

Decrypt passwords for protected MS Office files PassFab for Office is a decryption app developed by Hong Kong software vendor PassFab, which can be used to password-protect Excel and Wo […]