A pioneer of FinTech, which was founded in 1998
PayPal is an online payment agency service that originated in the United States and has a solid support system, and if it is only payment (remittance), you can get it just by registering your name, address, credit card, etc. personal account Is available,Credit card information is not disclosed to merchants when paying with PayPalTherefore, unauthorized use can be prevented,For auto-renewal subscriptions, stop payment from PayPal's management screenIn addition, JCB, which is rarely supported for overseas payments, can be used via PayPal, which is a great advantage when purchasing applications overseas.
business accountwill be able to receive payments via PayPal, but even if you register as an individual, you will need to complete procedures to verify your identity, such as uploading your identity verification documents and entering a password sent by registered mail. become.
Account creation page
Create a PayPal Personal Account
Initial registration for a personal account is completed by entering an email address, password, name, date of birth, and address.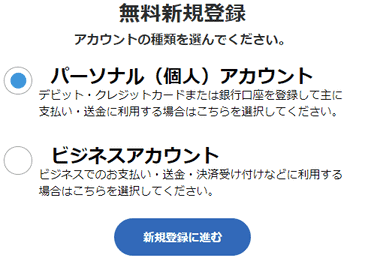 Account creation page Openpersonal account Select and click Continue.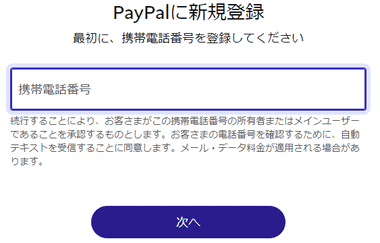 Enter your mobile phone number and click "Next".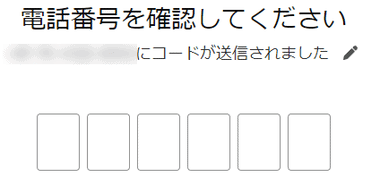 Enter the verification code sent to you by SMS.
Enter your email address, name and password.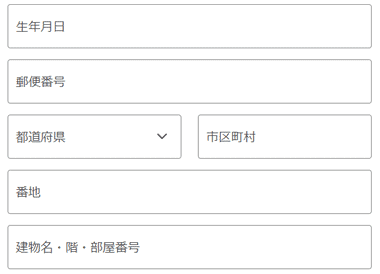 Enter your date of birth and address.

If there is no problem with the user agreement and privacy policy, check it and click "I agree and open an account" to complete the account registration.
Register payment method
After creating an account, register your payment method.

Select "Add a card or bank account".

Register credit/debit card Register a credit card or debit card to be used with PayPal from .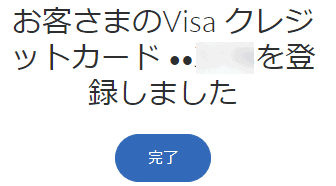 After registering, click "Done".

Go to account management screen Click
Confirm your email address
Validate your registered email address and enable PayPal payments.

Account management screen Is displayed in Confirm your email address Click

Confirm the displayed address and click "Send mail".

I have received multiple emails from PayPal,Get started with your new account Open the email and click "Confirm email address".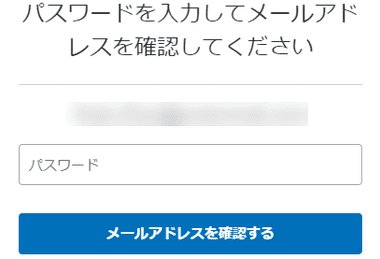 The password confirmation screen opens, so enter the set password and use "Confirm email address".
Pay with PayPal
If you have a credit card registered with PayPal, you can complete the credit payment simply by logging into PayPal and approving the payment.

The design is different for each site, but if PayPal is available, there is "PayPal" as a payment method option.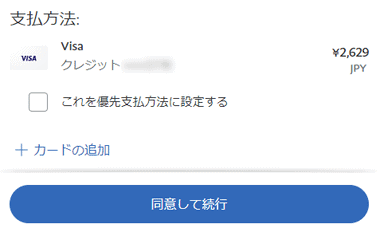 by payment method PayPal When you select to confirm the order, you will be redirected to PayPal, and when you log in to PayPal, the payment details will be displayed, so check the details and confirm the payment.
Confirm transaction and disable automatic renewal payment
If you purchased your auto-renewing subscription with PayPal, you can stop payment from your PayPal dashboard.

Personal account is in the upper right Configuration Click the icon.
Business account from the account menu on the top right Account Setting open.


Personal account from the top menu Payments Select "Manage automatic payments".
Business account The Left sidebarから Funds, Banks and Cards Of automatic paymentで Manage automatic paymentschoose.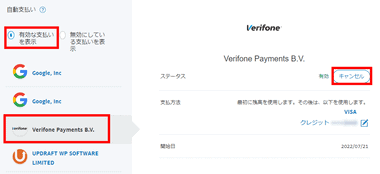 View valid payments Stop automatic updates from Select a service and the details will appear in the right pane, so status Click "Cancel".
For one-time payment transactions and transactions for which payment has been suspended due to withdrawal Effectiveness If you are worried about it, you can cancel all items for which transactions have been suspended.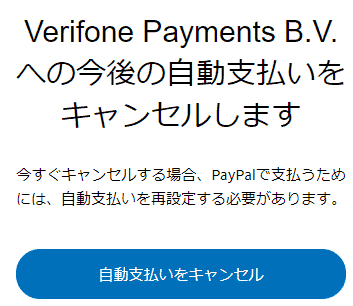 A confirmation screen will be displayed, so "Cancel automatic payment".

status Pause and you will not be billed from the next time.
Related article

Introducing Leawo's sale information, purchase procedure and license registration method Leawo is a brand of multimedia tools developed by software vendor Moyea Software based in Shenzhen, China, China […]