Video downloader that allows you to remove DRM and download FANZA monthly videos and purchased videos
StreamFab FANZA Downloader Is a Chinese software vendor DVDFab Software(Formerly Fengtao Software) is a download module exclusively for FANZA, which downloads files with content protection (DRM) removed instead of recording (capture), so you can only get content in its original quality.
DVDFAB FANZA DOWNLOADER Is from version 4 Streamfab Fanza DownloaderChanged the name to.
In Japan, "avoidance of technical protection measures" is prohibited by the copyright law, and even for private use, if you remove the protection of the content and download it, there is no penalty, but it violates the copyright law.
Copyright law and illegal activities
System requirements
Version 6. 0 Currently
OS: Windows 7/8/10/11
CPU: Intel Core i3 or above
RAM: 4 GB or more
HDD: 40 GB or more free space
Where to get the software
StreamFab FANZA Downloader Official Download Page
Install StreamFab FANZA Downloader
StreamFab FANZA Downloader StreamFab Because it is a module ofStreamFab All-in-one To install.

Click "Free Download" on the StreamFab FANZA Downloader page StreamFab Download the installer for.
See below for installation instructions

Download videos from video streaming services and video sites StreamFab All-in-One was developed by Chinese software vendor DVDFab Software (formerly Fengtao Software) […]
How to use StreamFab FANZA Downloader
StreamFab FANZA Downloader is StreamFab's Adult services から FANZA Select and use.
FANZA video format
File format: MP4
Video codec: H.264 / AVC
Video Bitrate Mode: VBR
Target bit rate: 4K (23 Mbps) / Full HD (6000 kbps)
Resolution: up to 4K 2160p
On the left sidebar Adult services から FANZA choose.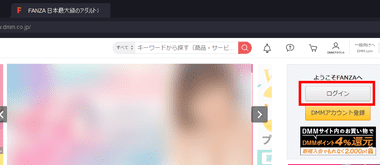 The FANZA site will open in a new tab of StreamFab's own browser, so enter your FANZA login information to log in.
Title selection and download
The titles that can be downloaded with the StreamFab FANZA downloader are Purchased / Rental Video と Monthly video Now, when you stream the title, the StreamFab FANZA downloader will recognize the title.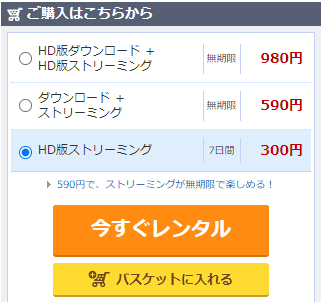 Select any title to rent / purchase.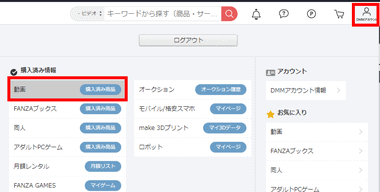 From the account menu Purchased information Of Movie Click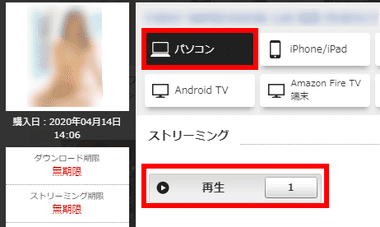 Select a rental / purchased title and play it by streaming.
When the analysis is completed, a dialog will be displayed, so select the resolution to output.
video
There are 4K (2160p) / Full HD (1080p) / HD (720p) / High quality (404p) resolutions, and the resolutions that can be selected differ depending on the title.
Select "Add to Queue" or "Download Now".
Add to queue
Add the selected title to the task and download it in bulk later.
Download now
Start downloading the selected title.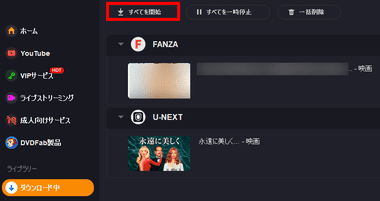 Download now / Add to queue Select to move the task to the left sidebar Downloading Added toDownload now Automatically starts the download process Add to queue If you select, click "Start All" to download.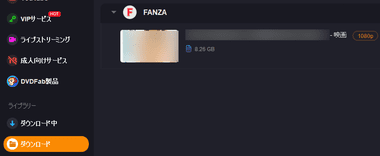 The title that has been downloaded is in the left sidebar. Download Move to.
Download Titles moved to are saved as history and are listed in the site or individual titles " X You can clear the history with.
The control button displayed in the downloaded title is PlayerFabと DVDFab Blu-ray Creator With the launch button of, you can work seamlessly in an environment where PlayerFab and DVDFab Blu-ray Creator are installed.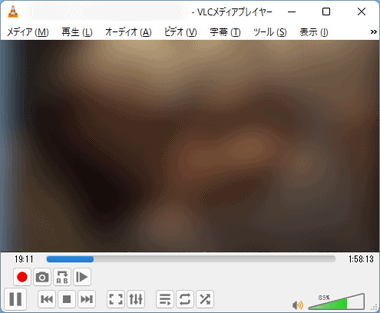 Downloaded MP4 files can be played on a media player and copied to other devices.
Monthly video
VR channel For channels other than this, titles can be downloaded when you join the service.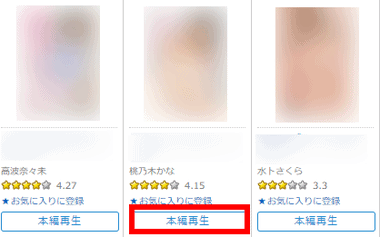 Open the channel you joined and the title Main story playback Click to have the FANZA downloader recognize the title,Add to queue Or Download now Click to download.
Download failure
StreamFab analyzes the content and removes DRM when downloading, but the download fails if the DRM release key for the title cannot be obtained.
If the cause of the download failure is an error during analysis or the operation of StreamFab is unstable, it can be avoided by restarting StreamFab, but if the DRM release key of the corresponding title is not supported, it cannot be downloaded.
Download restrictions
StreamFab has a cap on the number of content downloads to avoid blocking from streaming sites.
When the number of downloads reaches the upper limit, a dialog is displayed and interrupted, and the number of downloads is replenished in the next time cycle.
The official website states that the maximum number of downloads is 1 per day and 50 per week, but in reality, you can download more than the maximum number stated.
StreamFab FANZA Downloader Purchasing Procedure
StreamFab FANZA Downloader Indefinite edition と Subscription version ( 1 month / 1 year ) is provided and the subscription version is automatically renewed Cancellation procedureIf you do not, you will be billed regularly. ..

Purchasing a license FANZA downloader page from "Buy Now" in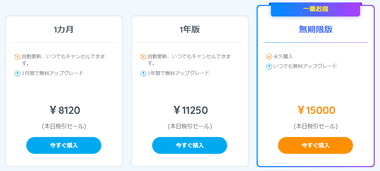 Click "Buy Now" in the plan you want to purchase to proceed with the purchase procedure.
After paying with a credit card, register as a member of DVDFab and activate the product with the registered email address and password.
Latest sale information and purchasing method ・ Cancellation of subscriptionSee the page below
DVDFab sale information and purchase procedure ・ Introducing license registration method DVDFab can remove the copy guard developed by DVDFab Software (formerly Fengtao Software) in China […]
Related article

StreamFab GYAO Downloader is a Chinese software vendor DVDFab Software (formerly Fengtao So […]