Video downloader that can remove DRM and download GYAO! content
StreamFab GYAO Downloader Is a Chinese software vendor DVDFab SoftwareDeveloped by (formerly Fengtao Software) GYAO With a dedicated download module, you can download video files that retain their original quality by removing content protection (DRM).
GYAO! will end all services on March 2023, 3.
App illegality
In Japan, under copyright law Avoiding technical safeguards Content protection ( DRM ) removal is illegal because is prohibited.
Copyright law and illegal activities
System requirements
Version 6. 1 Currently
OS: Windows 7/8/10/11
CPU: Intel Core i3 or above
RAM: 4 GB or more
HDD: 40 GB or more free space
Where to get the software
StreamFab GYAO Downloader Official Download Page
Installing StreamFab GYAO Downloader
StreamFab GYAO Downloader is StreamFab Because it is a module ofStreamFab All-in-one To install.

Click "Free Download" on StreamFab GYAO Downloader page StreamFab Download the installer for.
See below for installation instructions

Download videos from video streaming services and video sites StreamFab All-in-One was developed by Chinese software vendor DVDFab Software (formerly Fengtao Software) […]
How to use StreamFab GYAO Downloader
StreamFab GYAO Downloader is StreamFab Of VIP service から GYAO! Select and use.
Video format of GYAO!
File format: MP4

Video codec: H.264 / AVC
Video Bitrate Mode: VBR
Maximum resolution: Full HD (1080p)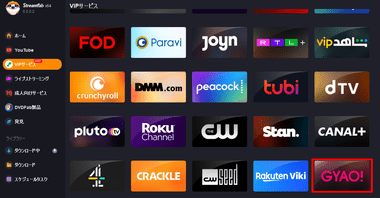 On the left sidebar VIP service から GYAO choose.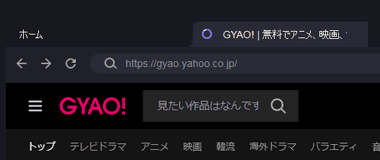 The GYAO site opens in a new tab of StreamFab's own browser.
Title selection and download
Click on the title you want to download and StreamFab GYAO downloader will recognize the title.

Click the title to download.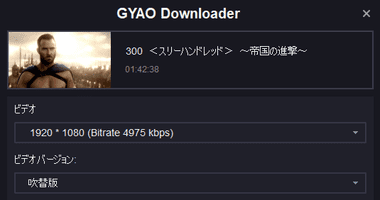 When the analysis is completed, a dialog will be displayed, so set the resolution and video version of the file to be downloaded.
video

The default is maximum resolution and highest quality, so select from the list to change the resolution or bit rate.
Video version

Selection of subtitles/dubbing.

If you set a schedule for new animations and dramas, you can automatically download episodes that were not downloaded when StreamFab was started.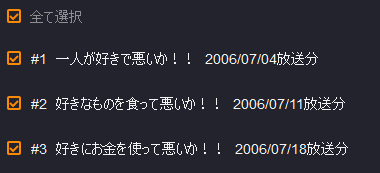 The series is Season , episode is displayed, check the titles you want to download and select "Add to queue" or "Download now".
Add to queue
Add the selected title to the task and download it in bulk later.
Download now
Start downloading the selected title.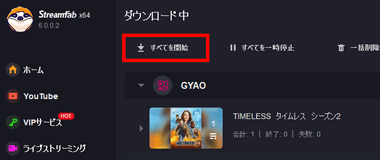 Download now / Add to queue Select to move the task to the left sidebar Downloading Added toDownload now Automatically starts the download process Add to queue If you select, click "Start All" to download.

If you want to download by specifying a site or title instead of downloading all at once, you can delete it from the download list with the play button and "X".

The title that has been downloaded is in the left sidebar. Download Move to.

Download Titles moved to are saved as history and are listed in the site or individual titles " X You can clear the history with.

The control button displayed in the downloaded title is regeneration PlayerFab,improve quality UniFab,write to disk DVDFab Blu-ray Creator With the launch button of, you can work seamlessly in an environment where PlayerFab and DVDFab Blu-ray Creator are installed.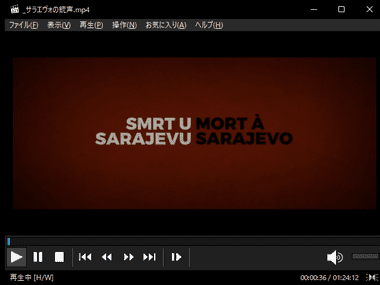 Downloaded MP4 files can be played on a media player and copied to other devices.
Download failure
StreamFab analyzes the content and removes DRM when downloading, but the download fails if the DRM release key for the title cannot be obtained.
If the cause of the download failure is an error during analysis or the operation of StreamFab is unstable, you can avoid it by restarting StreamFab.

Cannot download if the DRM release key for the title is not supported

.
Download restrictions
StreamFab has a cap on the number of content downloads to avoid blocking from streaming sites.

Download limit of 1 titles per daySo, from version 6.0.0.4, it came to be displayed in the upper right.
The number of downloads is counted against the streaming service account, so even if StreamFab is installed on multiple devices, the daily download limit will not change.

When the download limit is reached, the download will be interrupted and the number of downloads will be replenished on the next time cycle.
StreamFab GYAO Downloader Purchase Instructions
StreamFab GYAO Downloader has Indefinite edition と Subscription version (1 month / 1 year) is provided and the subscription version is automatically renewed Cancellation procedureIf you do not, you will be billed regularly.
Purchasing a license GYAO downloader page from "Buy Now" in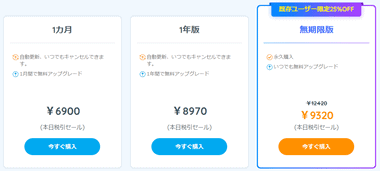 Click "Buy Now" in the plan you want to purchase to proceed with the purchase procedure.
After paying by credit card, register as a member of DVDFab and activate the product with the registered email address and password.
Latest sale information and purchasing method ・ Cancellation of subscriptionSee the page below
DVDFab sale information and purchase procedure ・ Introducing license registration method DVDFab can remove the copy guard developed by DVDFab Software (formerly Fengtao Software) in China […]
Related article

Download Amazon Prime Video and Netflix content on your Android device StreamFab for Android is a Chinese software vendor DVDFab Software (formerly […]