A utility app that allows you to share a pair of mouse and keyboard across multiple PCs
Synergy 3 Is a British software vendor ‍Symlessis a utility app that allows you to operate multiple computers with one set of mouse and keyboard developed by Synergy. There are known issues such as not being able to copy text files.
System requirements
Version 3 Currently
OS: Windows 10/11 (64bit only)
Where to get the software
Install Synergy 3 Beta
The Synergy 3 Beta installer does not contain adware or spyware.


After logging in to the Symless account management screen Download から Try the beta Click

Windows 64-bit Click to download the installer.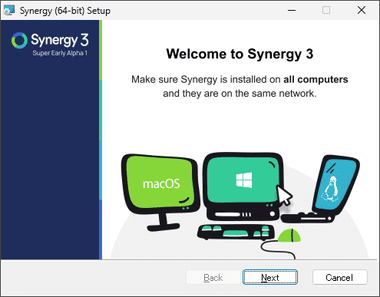 When you start the downloaded installer, the setup wizard will start, so click "Next".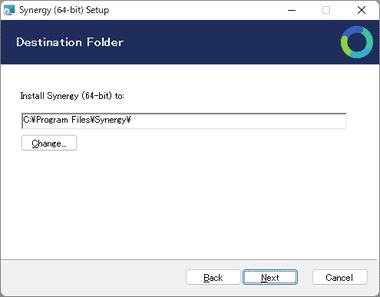 If you are not particular about the installation destination, the default setting is "Next".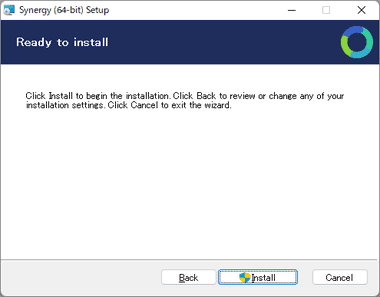 Now that you are ready to install, click "Install".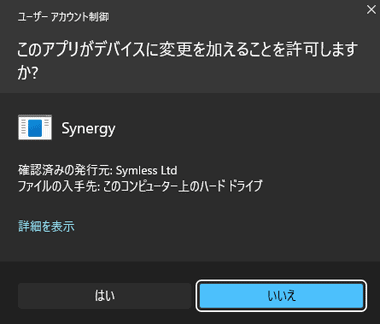 When the User Account Control dialog is displayed, click "Yes" to allow.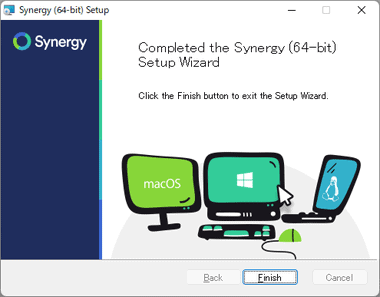 "Finish" when the installation is complete.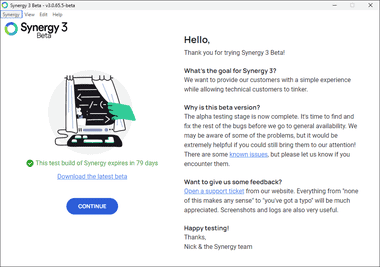 An overview of Synergy 3 will be displayed, so click "CONTINUE".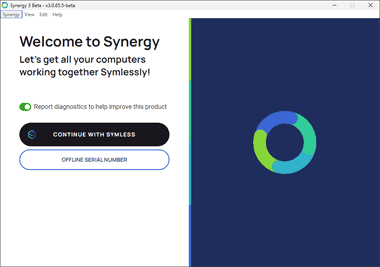 If you want to activate online, enter your account information from "CONTINUE WITH SYMLESS", if you want to activate offline, from "OFFLINE SERIAL NUMBER" Synergy 1 or sending us a message on Synergy 2Enter the serial number of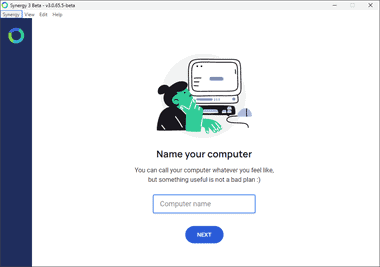 Synergy setup will start computer name Enter the device name in and click "NEXT".
When the home screen appears, install Synergy 3 on other computers in the same way.
The PC with Synergy 3 installed is automatically recognized.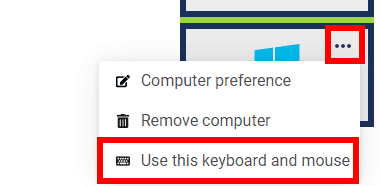 From the 3-point reader of the PC to which the mouse and keyboard to be used are connected Use this keyboard and mouse choose.

Drag the device to adjust the setup and complete the setup.
How to use Synergy 3 Beta
Synergy starts automatically when the PC starts and runs in the background, so no operation is required after setting.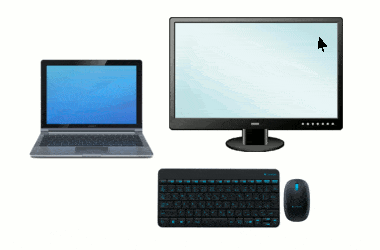 The mouse shared by Synergy moves freely between PCs as in multi-display, and the PC on which the mouse cursor is displayed becomes active, so when typing on the keyboard, move the mouse cursor to activate the PC to input. To.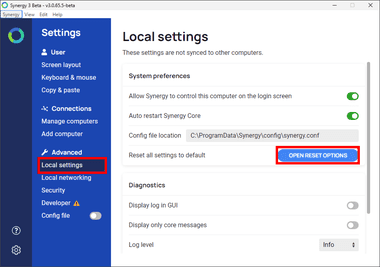 If the keyboard and mouse cannot be shared after setup, restart each device, and if restarting does not improve, reset the settings from " OPEN RESET OPTIONS " in Local settings on the left sidebar of Home and reset the settings.
Related article

Multiplicity, a utility app that allows you to share a pair of mouse and keyboard across multiple PCs and drag and drop between PCs, is being developed by US software vendor Stardock […]