Windows 11 Clean Install and Activation Instructions
Windows 11 Like Windows 10, there are digital activation and traditional product key authentication,Activated by digital license authentication that links computer hardware and Windows 11Therefore, if the computer has been installed/upgraded to Windows 11 once, the Windows license will be activated unless the hardware is replaced, but if parts such as the motherboard, power supply unit, SSD/HDD, etc. may be rejected and not authenticated.
Generic product key used for digital activation of Windows 11
Generic product key is common with Windows 10.
Windows 11 Home generic product key
YTMG3-N6DKC-DKB77-7M9GH-8HVX7
T49TD-6VFBW-VV7HY-B2PXY-MY47H
Windows 11 Pro generic product key
VK7JG-NPHTM-C97JM-9MPGT-3V66T
T49TD-6VFBW-VV7HY-B2PXY-MY47H
Windows 11 Home generic OEM product key
37GNV-YCQVD-38XP9-T848R-FC2HD
Windows 11 Pro generic OEM product key
NF6HC-QH89W-F8WYV-WWXV4-WFG6P
Activation cannot be obtained with a general-purpose product key alone.
Windows 11 initialization
Windows 11 Windows initialization It implements a clean installation function that does not require the installation media.

Windows initialization that can be done from Windows 10/11 settings Windows 10/11 has the ability to remove all third party apps and reset Windows to the initial state, SSD / […]
Microsoft account
When performing a clean installation on a PC that has been upgraded free of charge using installation media, check the Microsoft account management screen before performing a clean installation in case digital license authentication does not pass.

スタート から Configuration Open and under your account name Microsoft account Sign in to your Microsoft account from the link at.
Configuration If you don't see your account name at the top ofAccount Open User information Of Microsoft account management open.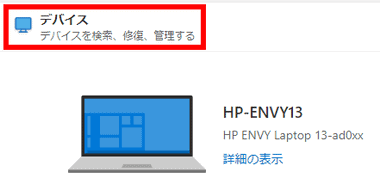 Of the management screen device Check if the computer you are using is registered in the item.
System requirements
CPU: 2-bit compatible processor with 1 cores 64 GHz or higher
Memory: 4 GB
Storage: 64GB or more free
System Firmware: UEFI with Secure Boot Support
TPM: Version 2.0
Graphics: DirectX 12 and above
Creating installation media
Create a USB boot drive Rufus Create Windows 11 installation media using
Free software to create a USB memory boot drive Rufus is an open source USB boot drive creation software developed by Pete Batard, which is an OS disk image file (.iso […]].


Rufus official websiteDownload the app from8GB or more USB memoryis set, select the "Select" list. Download , and click Download.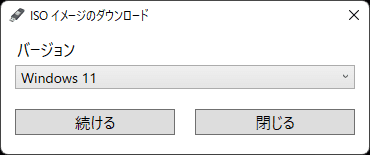 versionで Windows 11 Select 'Continue'.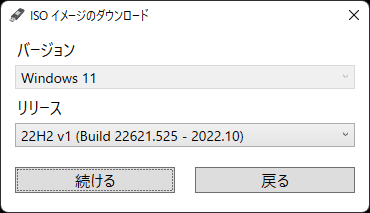 Select the build you want to download and 'Continue'.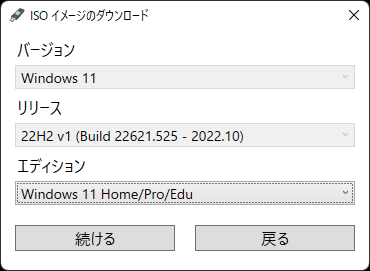 Select an edition and click "Continue".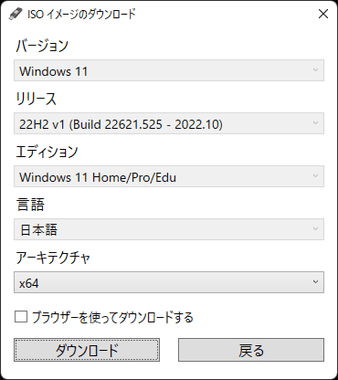 The architecture is x64 Since it is only, click "Download" and specify the save destination.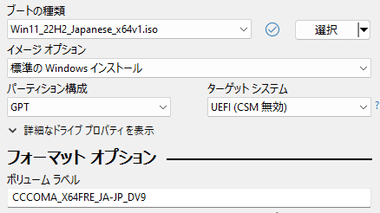 When the download is complete, the image file will be loaded, so click "Start".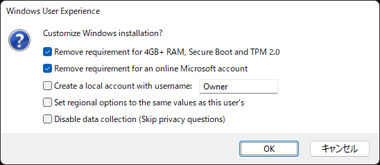 A dialog for customization appears, and by default Secure boot-TPM2.0 と Microsoft account inputbypass is enabled.
Bypassing Secure Boot/TPM2.0 allows Windows 11 to be installed even on computers that do not meet the system requirements for Windows 11.
If you bypass the Microsoft account input, setup with a local account is also possible, but you need to disconnect the network during setup.

A dialog regarding the format of the USB memory will be displayed. Click "OK".

Progress bar is now 100% Ready Is displayed, click "Close" to close Rufus, remove the USB memory, and exit.
Clean install of Windows 11
Install Windows 11 using the installation media you created.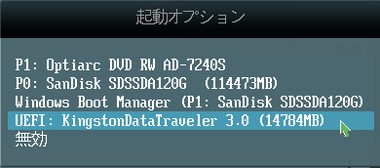 Insert the installation media into the computer, turn on the power, open the Boot menu before Windows starts, and select the installation media from the list or change the settings of the 1st Boot drive in BIOS / UEFI.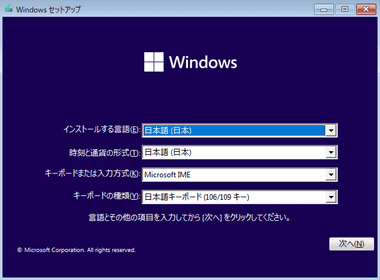 If the startup settings are correct, Windows setup will start.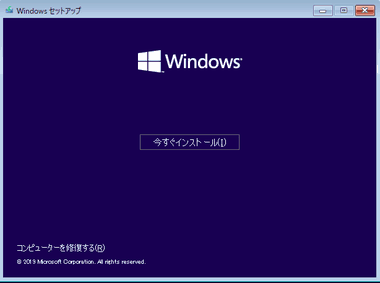 Click "Install Now".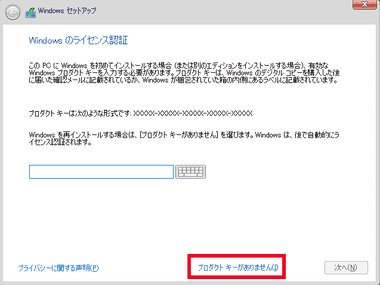 You will be prompted to enter the product key for activation, so if you upgraded from Windows 10 No product key Click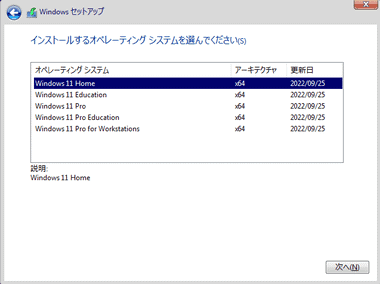 Select the OS to install.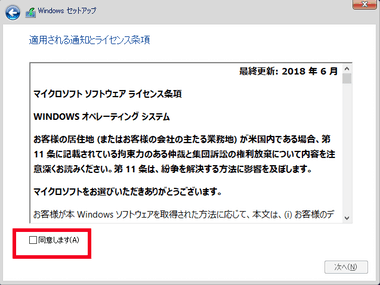 License terms If there is no problem with, check "I agree" and click "Next".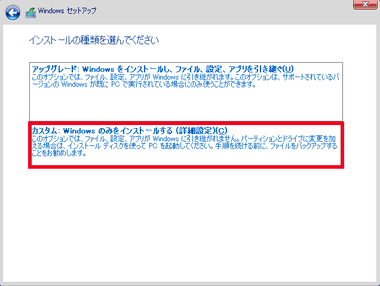 Custom: Install Windows only choose.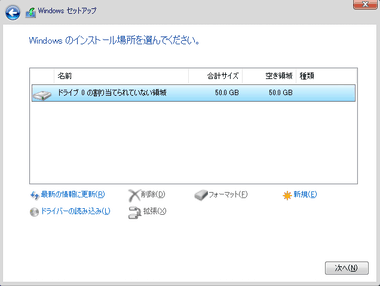 Since existing partitions are displayed Partition where Windows is installed-system partition-Recovery partition delete and select Unallocated space and click Next.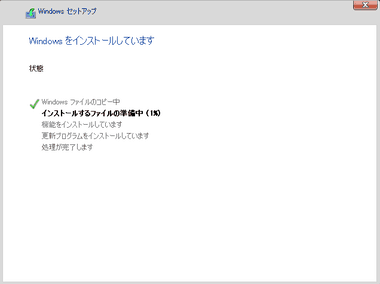 Windows installation has started.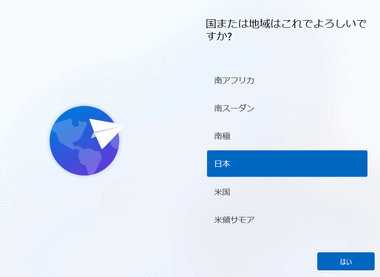 The installation is all automatic, and Windows 11 setup starts after the computer restarts several times after the installation is completed.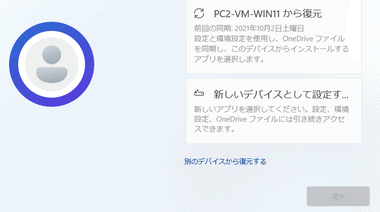 On a computer with changed hardware configuration No product key , select the device registered to your account and click Restore.
If you have changed the BIOS/UEFI boot settings, after Windows 10 setup is complete, start BIOS/UEFI and specify the drive where Windows is installed as the 1st boot.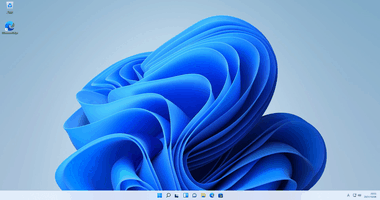 Installation is complete when Windows 11 starts.
Confirmation of activation
Once the clean installation is complete Activation To confirm.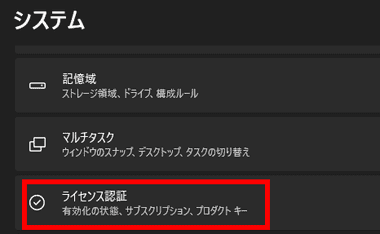 スタート Of Configuration から System Of Activation open.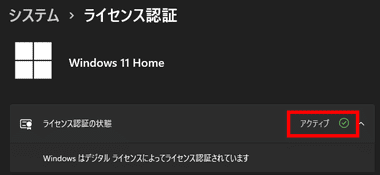 activation status ActiveIf it is, installation is complete.
Related article

Windows 11 Clean Installation and Activation Procedure Windows 11, like Windows 10, has digital activation and traditional product key authentication, and the computer hardware […]